Celebrities Busted by the IRS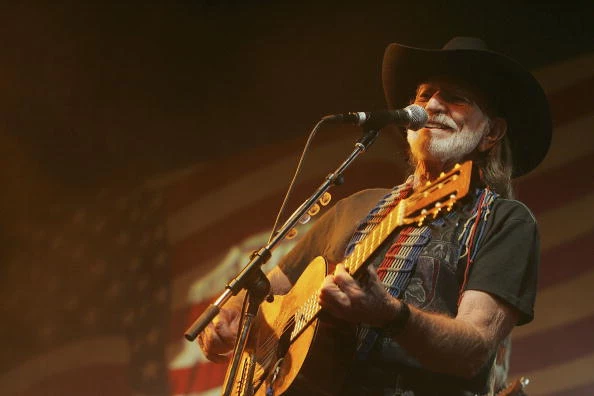 Happy Tax Day, fellow Americans! Either you have filed your taxes, gotten a refund, had to pay the government, or, you're sweating it out until tonight at midnight, for the official 2017 deadline to file. Either way, as the saying goes it's the only thing we can't avoid in life, other than death.
Some celebrities have had tax trouble, and some have even gone to jail over not paying their taxes. Check out the list below from MSN, and just count your blessings that you aren't on the list!
Nicolas Cage – owed $14 million dollars after blowing a ton of cash on castles, tombstones, and reptiles
Martha Stewart – apparently thought she didn't have to pay taxes on two homes that she owed, but was not living in at the time.
Lindsay Lohan – had to get a loan from Charlie Sheen to pay her $100,000 tax bill
Wesley Snipes – spent almost three years in jail for tax evasion, but apparently still owes more money
Pamela Anderson – not only owed the federal government a ton a money, but also the State of California
Sharon and Ozzy Osbourne – didn't actually know they owed the government, until they found out about it from social blogger Perez Hilton
Annie Leibovitz – had to auction off the rights to some of her most famous photos to pay off a huge tax debt
Ja Rule – ended up in jail for two years due to unpaid taxes
R Kelly – at one time owed over $5 million dollars to the feds
Mike 'The Situation' Sorrentino – could be sentenced to 10 years in jail for falsifying financial records and tax evasion
Willie Nelson – famously recorded an album called 'The IRS Tapes' after his unpaid tax bill came to almost $17 million.
Marc Anthony – didn't pay his taxes for 5 years, and blamed it on his accountants
Lauryn Hill – spent 5 months in jail after non payment of federal taxes
Lil' Kim – has apparently owed money for unpaid taxes every year since 2002
Floyd Mayweather Jr. – non payment of taxes after several of his most high profile fights
Manny Pacquiao – owed tax money to the United States and the Philippines at one time
Ronald Isley – one of the singing Isley Brothers was sent to jail at age 65 for tax delinquency
Val Kilmer – hired a tax agency to straighten out his finances, then 'forgot' to pay them
Mary J. Blige – owed the federal government and the state of New Jersey
Theresa and Joe Giudice – both went to jail over an elaborate financial scheme, but still managed to film 'The Real Housewives of New Jersey'