Chad Ochocinco Changes Last Name-Again
He's the Brett Favre of name changes….I'm just sayin'….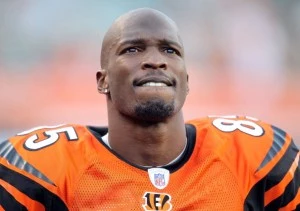 Stating on ESPN's NFL Live that he's "done enough with this Ocho thing," Bengals WR Chad Ochocinco confirmed Tuesday that he plans to change his last name back to Johnson. He originally brought up the decision Monday afternoon on Twitter.
(via Chad Ochocinco Planning to Change Last Name Back to Johnson — NFL FanHouse.)