Glen Campbell – Alzheimers Ends Tour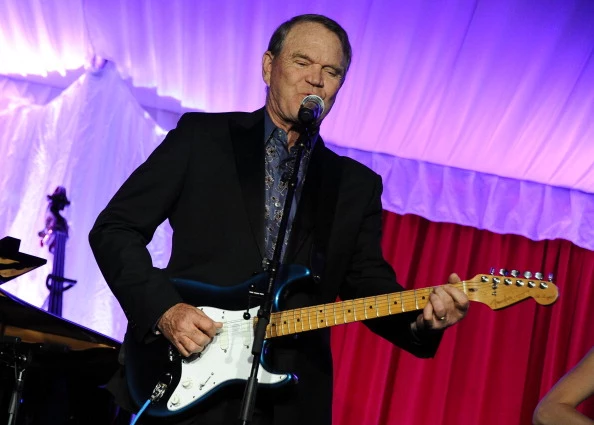 From our friends at USATODAY.com: After years of battling Alzheimer's, singer Glen Campbell has decided to end his touring days. The disease has progressed too far for him to continue life on the road. But, he still wants to work on recording, and he plans to release an album, See You There, on Aug. 6. It reimagines some of his most popular songs, including Wichita Lineman, By the Time I Get to Phoenix, Rhinestone Cowboy and Hey Little One.
I saw Glen Campbell last year at CMA Music Fest / Fan Fair, and he made a valiant effort to play his most famous songs, but it was obvious that he was struggling even then. Keeping a good thought for one of the nicest guys in the Country Music Hall of Fame.