Jill's Buttermilk Pie Recipe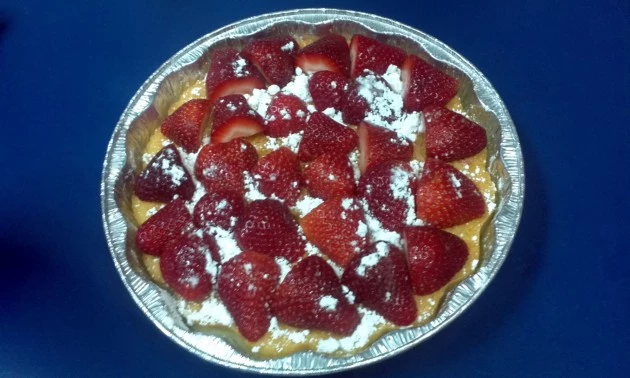 On behalf of Pie-day Friday, I want to share with you my buttermilk pie recipe that everyone loved!  I originally found the recipe on FoodNetwork, but I did add a few revisions of my own.
The pie is extremely easy to make and takes no time at all. I hope you all will try this recipe and enjoy it as much as I did.
1 1/2 cup sugar
1 cup buttermilk
1/2 cup biscuit mix (Bisquick)
1/3 cup butter, melted
1 teaspoon vanilla extract
3 eggs
1 Tbs lemon zest
1 tsp nutmeg
Fresh fruit (any kind)
Preheat oven to 350 degrees F.  Grease 9 in pie pan.
Blend first six ingredients in a bowl with an electric mixer for one minute.
Pour mixture in greased pan and sprinkle the top with lemon zest and nutmeg.
Bake for 50 minutes , cool for 5 minutes. Garnish with fruit and powdered sugar (if desired.)