Lafayette Weather – Wet Start To 2013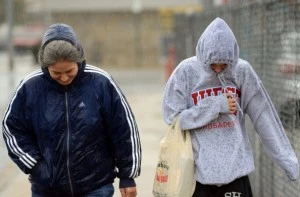 Dave Baker has a good chance of rain in the forecast for the first day of 2013. A  low pressure system moving out of Texas will bring rain and cooler temperatures to the area for much of today. The threat of severe weather will be minimal if at all. This should just be a rain event.
Rain chances for the Acadiana area will be quite high for this first day of 2013. The long range outlooks calls for this system to be bolstered by several upper level systems over the course of the week creating a wet and cool pattern in the area through the weekend.