Nielsen's Open-Casted Party?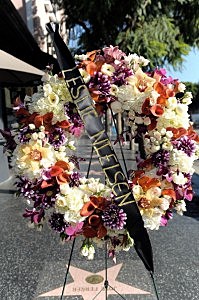 You hear a lot of people talk about how they want their life celebrated when they "go" but how many people actually pull it off!
As the jazzy soundtrack of The Naked Gun blared on the speakers and Canadian mounties saluted, actor Leslie Nielsen's coffin was carried into Fort Lauderdale's Lago Mar Resort Monday afternoon for a memorial billed as "Cocktails With Leslie and Barbaree."
Gonna miss that guy! Making people smile in life and in death!
(via: Leslie Nielsen's life celebrated at open-casket cocktail party  | accessAtlanta.)