Oyster Beds Are Back!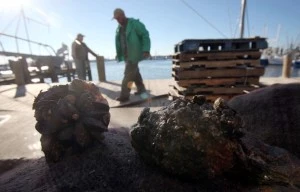 What's the best thing about Louisiana?  The wildlife? Food? Partying?  Superbowl Champs?  Well there is a lot of good things…but what would we be without our seafood?  Are Oysters going to be around anymore…..
Volunteers from across the country are rebuilding oyster reefs along the Gulf of Mexico's delicate shoreline, hoping to revive oyster beds under assault for decades from overharvesting, coastal development, pollution, and most recently the BP oil spill.
(via Oyster bed restoration among first since oil spill | theadvertiser.com | The Advertiser.)