Ronnie Dunn on Sammy Hagar's New Album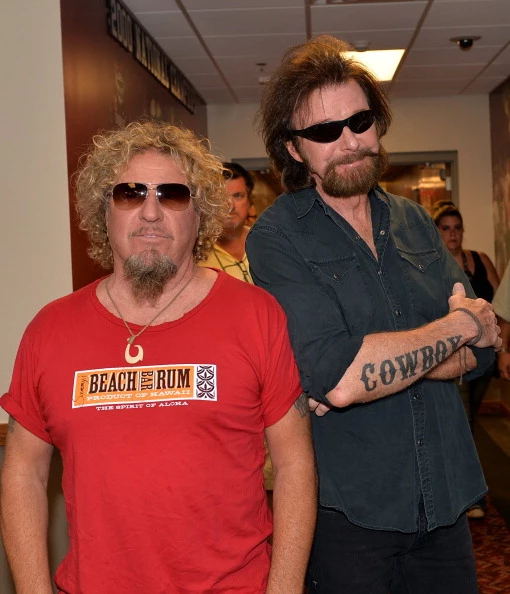 We love it when world's collide, and I can't think of anyone that is a more perfect fit than country music and rock & roll. Wowser! Sammy Hagar has a new song out called 'Bad on Fords and Chevroles' and it features one of the most well known voices in country music  – Ronnie Dunn. Sammy's new cd 'Sammy Hagar and Friends' will be out on Sept 24, and has a whole slew of guest stars, including Kid Rock and Nancy Wilson of Heart. Check out the audio for 'Bad on Fords and Chevrolets', and let us know what you think!
Better watch out, Ronnie – he can't drive 55…..