Tim McGraw Pulls Hidden Camera Trick On Ellen Show; Hilarity Ensues [Video]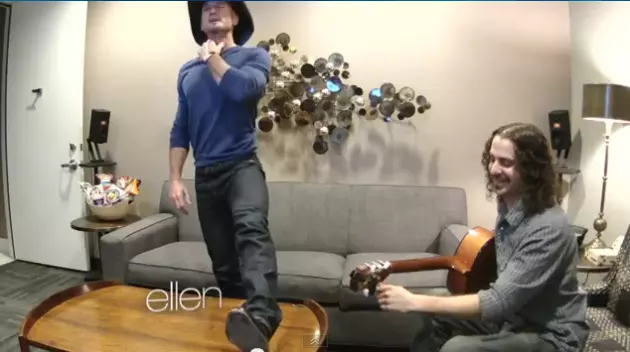 Tim McGraw stopped by The Ellen Show Tuesday morning to promote his new album "Two Lanes of Freedom". While he was there, the Louisiana native decided to have a little fun.
Ellen set Tim up with an ear-piece and sent him to his dressing room with a bunch of hidden cameras and an unsuspecting guitar tech. Watch the action unfold in the video below.
Tim McGraw Pulls Hidden Camera Trick On Ellen Show
Subscribe to 97.3 The Dawg on