Tim McGraw Says "Thanks" To Troops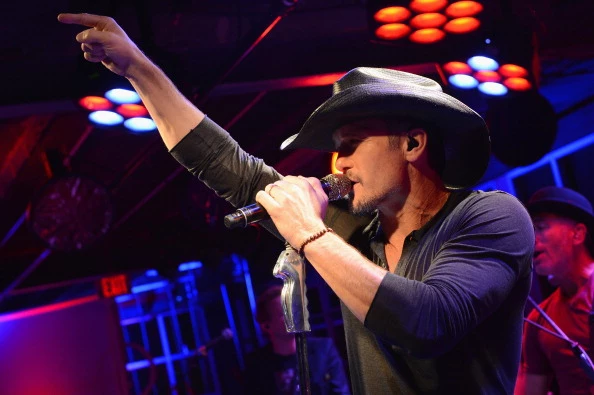 Country star Tim McGraw surprised about 30 troops and their families with a thank you and handshakes during a Veteran's Day appreciation lunch at Outback Steakhouse in Nashville Thursday .McGraw has been connected with Operation Homefront through his relationship with Outback Steakhouse for about three years. The non-profit organization provide everyday and emergency support for active troops, wounded warriors and their families.
Thank you Tim McGraw, from a mother who sent her son off to the war in Iraq with the United States Marines. This is what country music is all about!