Trash Pick Up Delayed By Labor Day Holiday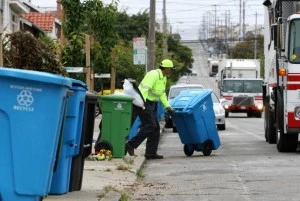 Customers of Allied Waste Services should know that today's Labor Day holiday will affect your trash pick up this week. With workers taking Monday off that will delay trash pick up by one day. That means that customers who would normally have trash pickup on Monday will have their waste removed on Tuesdays.
Each customers pick up day will be one day later than the regular scheduled  pick up day. Friday customers your trash will be picked up on Saturday morning.  The Recycling Foundation will also follow this one day delay schedule on their pick up routes as well.