Trisha Yearwood-The Next Food Network Star
Gotta hand it to Miss Trisha….being married to Garth Brooks means you don't EVER have to work again….and yet, she continues on her own career path to much sucess. I LOVE that! Brand new cookbook, brand new cooking show, and still making great country music….you go, Girl!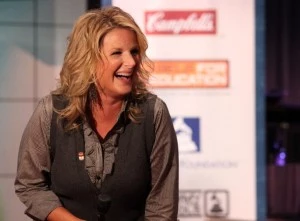 Trisha Yearwood has long said music is her priority, but when it comes to her newfound second career as celebrity cookbook author, the singer has to strike while the iron is hot.
(via Trisha Yearwood: the next Food Network star | tennessean.com | Tune In Music City.)