Tropical Storm Chantal Forms In The Atlantic Ocean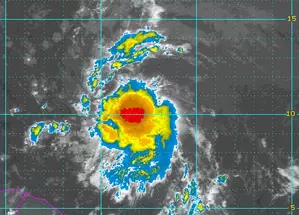 A tropical wave moving off the coast of Western Africa has gained enough strength to earn the name Chantal. This system is being tracked by the National Hurricane Center and does show promise of getting stronger.
The forecast track from the Hurricane Center does not indicate that Chantal will be affecting the Gulf of Mexico. The forecast models that are used to generate the forecast track are in basic agreement over the track of the storm for the next three days. After three days there is a wide variance of solutions among the models. That means that those of us in the Gulf South need to keep an eye on the progress of Chantal over the next few days.