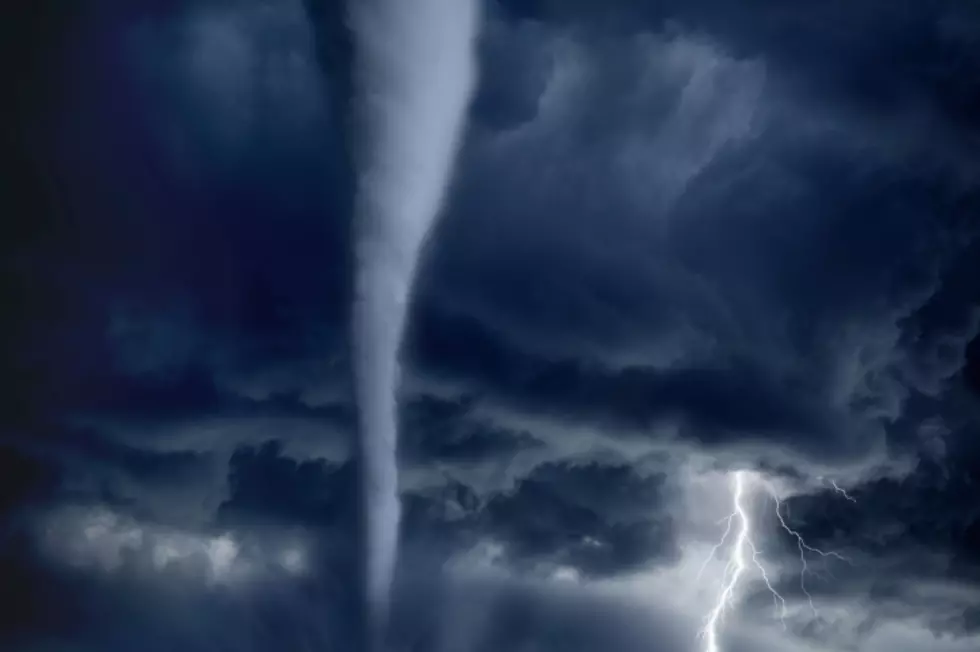 1 Dead as Apparent Twister Damages Buildings In Southwest, Central La.
Ig0rZh, ThinkStock
Tornado activity has rocked various parts of the state today, leaving at least one person dead in Vernon Parish.  National Weather Service Lake Charles Meteorologist Rob Megnia says one particular tornado started in Beauregard Parish, wreaking havoc on the DeRidder area.
"Apparently there has been damage reported all over the city, damage to business and homes," said Megnia.
That tornado is estimated to have traveled 63 miles from Beauregard Parish into Rapides Parish.
In Rapides Parish, storm damage has been confirmed in the Plainview area. Megnia says if a tornado warning comes across your phone or radio for your area, take action.
"Take cover immediately, as low ground as possible.  If you are in a manufactured or mobile home, it is best to seek shelter somewhere else.
Megnia says this type of weather is typical for this time of year.  A cold front is moving south, but the Gulf is still producing enough warmth and moisture to be a recipe for severe weather.
"Those are the two ingredients you need for severe weather is a cold air mass meeting a warm air mass, so it is definitely that time of year where we still have those conditions," said Megnia.