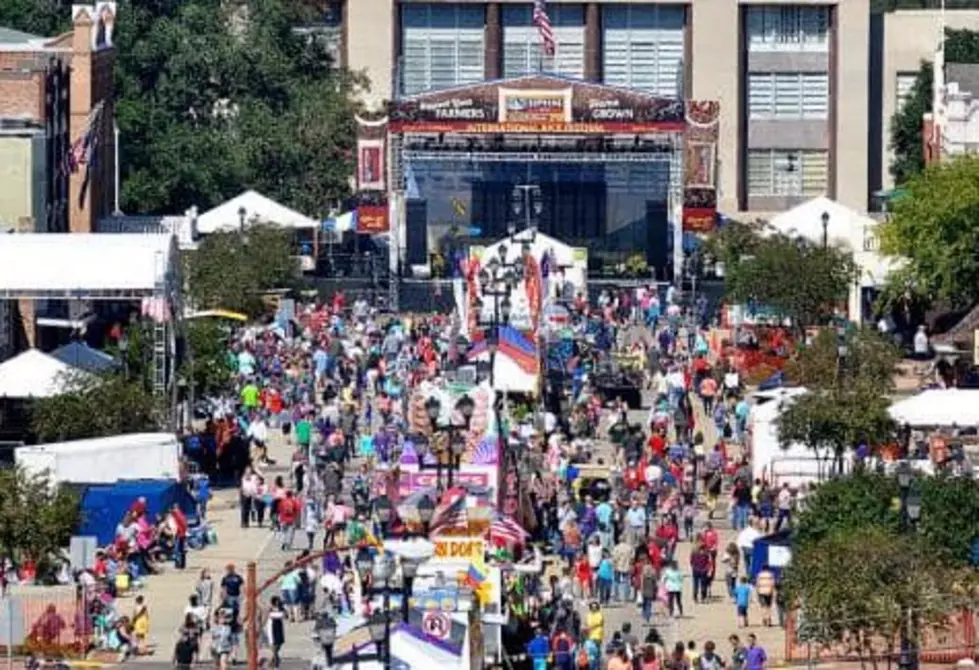 85th International Crowley Rice Festival Music Lineup Has Been Released
Photo Credit: International Rice Festival
If you are from the small town of Crowley, you know that one of the biggest and long awaited events is the Annual International Rice Festival.
Countdowns happen on Facebook, folks are reposting memories to fuel the hype, and the girls have likely already started planning their outfits.
By now, those countdowns are getting smaller and smaller and the IRF Facebook page is popping with exciting announcements for their 85th year celebrating their incredible festival.
It seems like the official festival poster gets better every year. This years' is another great work of art from the 85th International Rice Festival president's wife, Monique Romero. How special is that?
However, there's one big announcement that Rice Festival goers anxiously await.
Its time to get fired up because that wait is officially over! The festival has officially released the 2022 lineup and it is one you won't want to miss.
All of the traditional favorites like Colby Latiolais, Geno Delafose, Wayne Toups, and Jamie Bergeron made the lineup along with crowd favorites like Spank the Monkey.
The real surprise is always who is going to claim that 10:30pm time slot on Saturday night on the main stage. This year is going to be another one for the books with country star Chris Cagle taking the stage to round out the festival.
Along with the great entertainment, there are tons of great events and activities for the entire family to enjoy. Those announcements are being made daily. If you want to keep up with all things Crowley Rice Festival, make sure you are following their festival Facebook page.
10 Most Famous People From Acadia Parish
There are a lot of people from Acadia Parish who have gone on to great things. Dwindling it down to the top 10 was very tough!