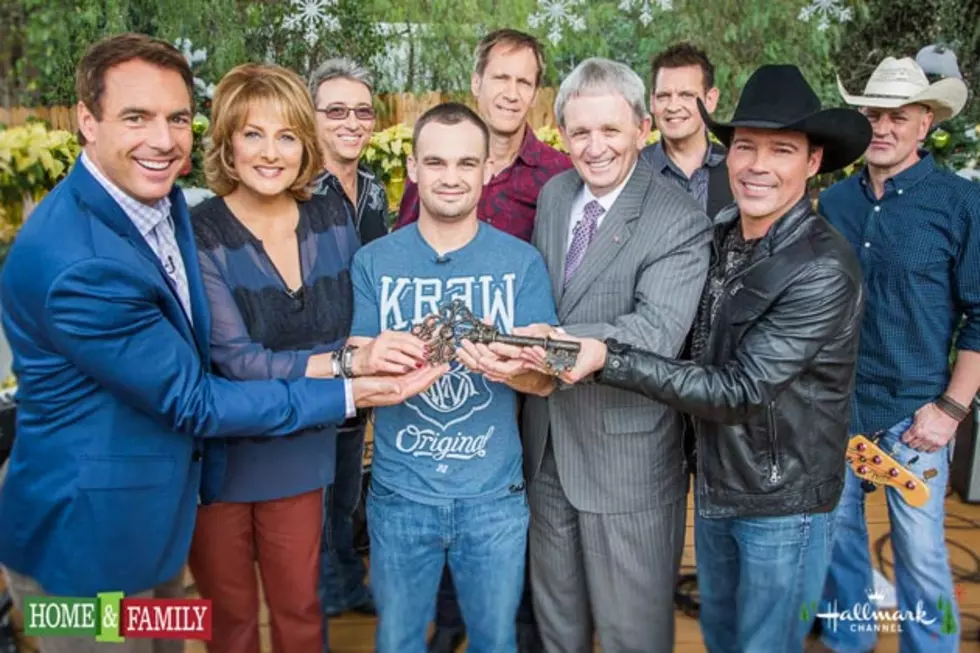 Clay Walker Awards Mortgage-Free Home to Purple Heart War Hero
PFA Media
Country singer Clay Walker really does go above and beyond for our troops and the military.
Walker and the Military Warriors Support Foundation that he co-created with Lt. General (Ret.) Leroy Sisco helped make the holidays that much more special for U.S. Army Soldier and Purple Heart War Hero Timothy Medford. They presented the military serviceman with a mortgage-free house on 'Home & Family' on the Hallmark Channel.
In addition to his good deed, Walker did what he does best and that's perform. He offered up a rendition of 'All American' for the crowd.
The episode aired on Tuesday, Dec. 3.
Walker and his band, along with Sisco, posed with Medford in the picture above.
The Military Warrior Support Foundation is truly a wonderful organization that takes the notion of supporting our troops several steps further than lip service.
Since 2010, the non-profit charity has been awarding mortgage-free homes to veterans who have severe and/or unique circumstances due to their injuries sustained in combat.
These families don't just receive a domicile. They are also awarded three years of family and financial mentoring to ensure they develop the skills necessary to maintain happy and successful home ownership.
The MWSF has already donated well over 300 homes in 41 states to heroes so far. Congrats to Timothy Medford on his new home.