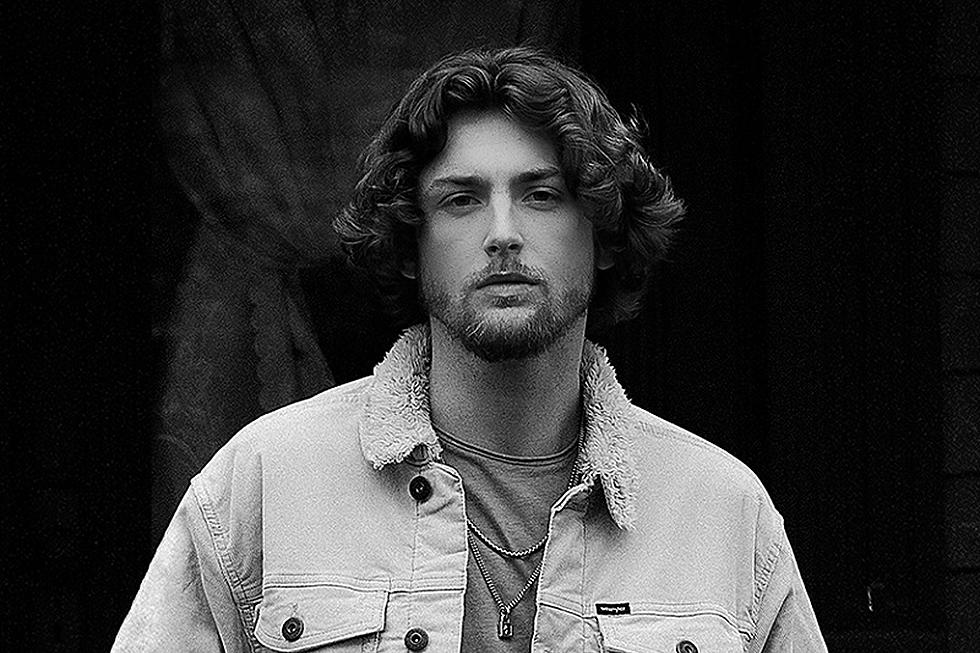 Bailey Zimmerman's 'Religiously' Is His Darkest Heartbreak Song Yet [Listen]
Warner Music Nashville
There's a lyric in the chorus of Bailey Zimmerman's new song "Religiously" that's essential to understanding why there's a massive turnover among country music superstars.
No one had heard of the 23-year-old Illinoisan three years ago, and now he's got two chart-topping hits and one of the most anticipated albums of 2023. Morgan Wallen — who Zimmerman is fairly compared to — enjoyed a similar ascent, but Luke Combs went first. The kids (it's not a pejorative) are winning because the kids never tried to replicate their idols.
Throughout "Religiously," Zimmerman speaks in a way he's comfortable with, convention-be-damned.
"Now I'm in this cold bright light / And this don't even feel like life," he cries out to begin each refrain. It's effective hyperbole, with help from Alex Palmer, Austin Shawn, Frank Romano and Marty James.
It also helps that heartbreak is very hot right now, with Wallen leading the way, but Zimmerman going 3-for-3 in his chosen radio singles. There is nothing reverential about his approach to country music, which is an asset in a genre that really needs to embrace fans that might not have read all the right books or spun all the right albums. With "Religiously," the "Rock and a Hard Place" singer sounds like a talented, angsty 20-something, which is to say he sounds relatable.
Being yourself wins again.
Did You Know?: Bailey Zimmerman's debut album Religiously the Album drops May 12.
Listen to Bailey Zimmerman, "Religiously":
Bailey Zimmerman's "Religiously" Lyrics:
I went looking at pictures I didn't wanna see / They brought back memories / You look happy, I guess / Got the life that you wanted / But it ain't with me / You would think by now that I wouldn't care / It's been a couple years / And yeah, I've had my share / Of other broken up hearts but I only shed real tears over ours.
Chorus:
Now I'm in this cold bright light / And this don't even feel like life / 'Cause I don't have the only woman who believed in me / Religiously / And now I'm in the back of the church / Praying just to stop the hurt / 'Cause I don't have the only woman who was there for me / Religiously.
Remember watchin' you play me our song on guitar / I thought I'd marry you / Act like I'm happier now but all of my friends / Know that ain't the truth / And lately life's been good to me / Mama's healthy and I'm helpin' out the whole family / A lot of people know my name, I made a little change / But that don't mean nothin'.
Repeat Chorus
You brought me to God and I put you through Hell / You were all about us, I was all about myself / What kind of man would lose a woman like that / If my soul could be forgiven, I would give it all back.
Repeat Chorus