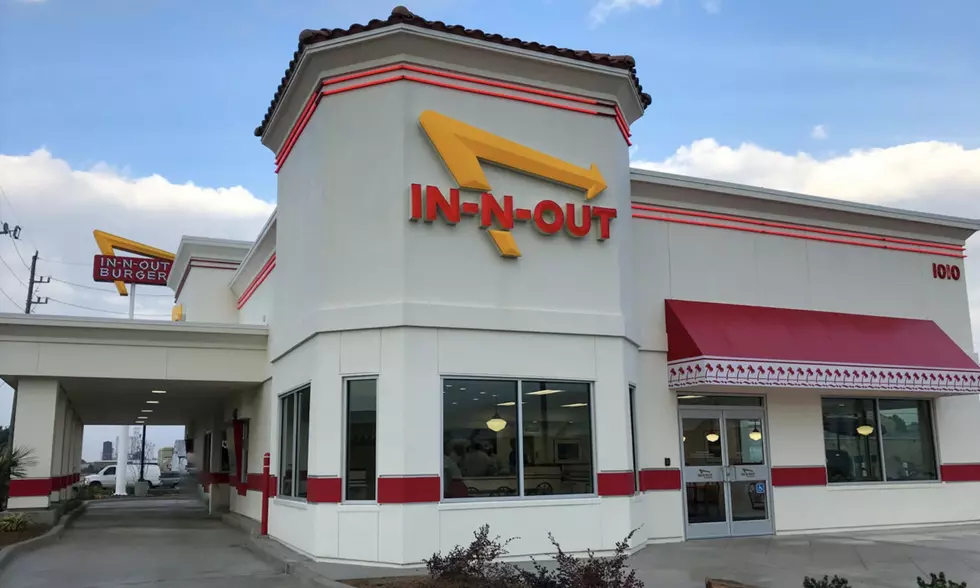 Does In-N-Out Burger's Eastern Expansion Mean Louisiana May See Its First Location Opening Soon?
In-N-Out Burger, Katy, TX
We've got some promising news for fans of In-N-Out Burger who reside in Louisiana.
Unfortunately, that news does not involve In-N-Out Burger opening one of their fast-food restaurants here in Louisiana (yet), but the announcement that the California-based chain will be taking its first major steps toward expanding to the eastern United States is definitely a good sign.
In-And-Out Burger restaurants are located primarily in the western U.S. In addition to their home base of California, the popular burger joint also boasts locations in Arizona, Colorado, Nevada, Oregon, Utah, and Texas.
Currently, Texas is home to the burger restaurant's easternmost locations but a recent announcement from In-N-Out revealed that multiple restaurants will be open in Tennessee by 2026.
For many years, we've heard requests from our Customers in Tennessee to consider opening locations near them, further east than we've ever been. Our Customers are our most important asset at In-N-Out, and we very much look forward to serving them in years to come, and becoming part of the wonderful communities in The Volunteer State.
So what does that mean for Louisiana?
Well, in addition to revealing multiple In-N-Out Burger restaurants will be opening "in and around" Nashville, President and Owner of In-N-Out, Lynsi Snyder says that the company plans to set up shop with an "easter territory office" in Franklin Tennessee.
While the $125.5 million office will oversee the planned restaurants in the Volunteer state, it's hard to believe an eastern U.S. hub for In-N-Out won't be used to continue to expand up and down the eastern seaboard in addition to bridging the gap between Texas and the planned restaurants in Tennessee.
I'm not a betting man, but with In-N-Out moving to a place like Nashville after already seeing success in its dozens of Texas locations (first opened in 2011) from Dallas to Katy, markets like New Orleans, Baton Rouge, and Lafayette almost make too much sense for future locations.
And while one could argue my aforementioned point, what is hard to argue is the fact that all three markets mentioned above have been attracting retail brands, restaurants, and other businesses that have been on Louisiana wish lists for years—why stop there?
Of course, there will be detractors who feel like In-N-Out Burger is overrated or that we already have restaurants that are far superior—and that may very well be true—but since being founded in Baldwin Park, California in 1948, In-N-Out Burger has grown to over 380 locations in the U.S. and have been making their move east since opening their first Texas location in 2011.
With their sights set on Nashville in 2026, I predict their continued growth will continue to fill in the blanks throughout America—including Louisiana.
Fingers crossed. Animal Style.
Here are 50 of your favorite retail chains that no longer exist.