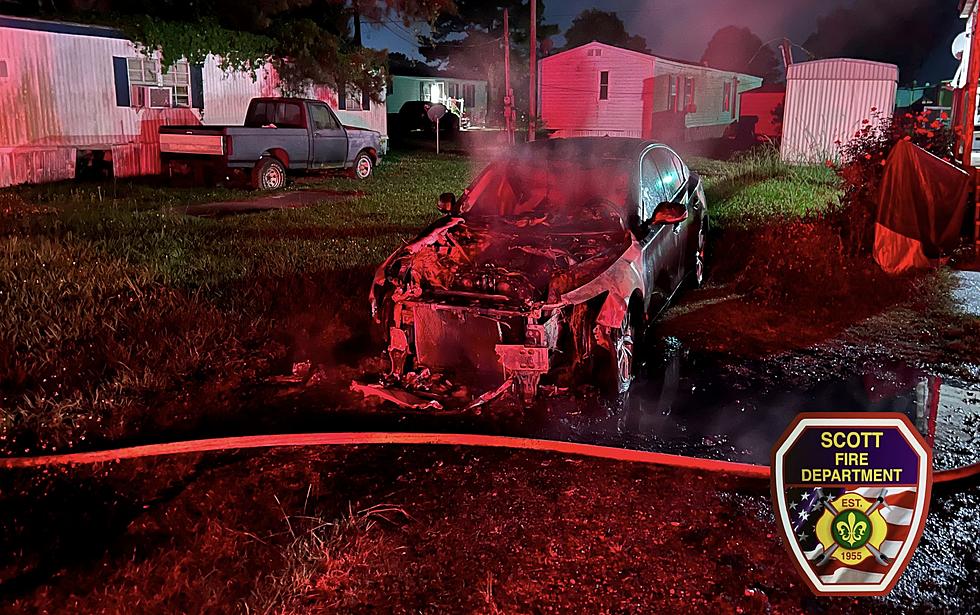 Man Arrested for Setting Car on Fire Next to a Home in Scott, Louisiana
Credit: Scott Fire Department
SCOTT, La. (KPEL News) - A joint investigation between the Scott Fire Department and the Lafayette Parish Sheriff's Office led to the arrest of an arsonist who may have tried to burn down a home.
According to the Scott Fire Department, firefighters arrived at the scene of a car on fire next to a manufactured home on May 17. Firefighters were able to get the fire under control before the home on Lebesque Road caught on fire.
During the investigation, they found signs of arson and worked with LPSO to investigate the possible crime. Investigators were able to identify Alexis Delao, 31, as the culprit and issued a warrant for his arrest.
Delao was taken into custody and charged with one count of simple arson on Thursday, May 25. He has been booked into the Lafayette Parish Correctional Center.
---
This is a developing story, and the KPEL News Team is working to provide additional coverage for Acadiana. Updates will be shared as they become available, so download the KPEL News app via Google Play or the App Store and subscribe to breaking news alerts to get the latest information sent directly to your mobile device.
You can also use the KPEL app to submit a news tip, share a traffic update, or chat directly with our on-air team.
Be sure to bookmark our latest site, wearelafayette.net, where we provide more local news coverage as well as lifestyle and community features.
To report errors, omissions, or other concerns regarding the content above, send emails to news@kpel965.com.
8 Great Deals on Homes for Sale in Lafayette, Louisiana
Looking for a new home, but worried about price? Here are some great deals currently available in the Lafayette area.