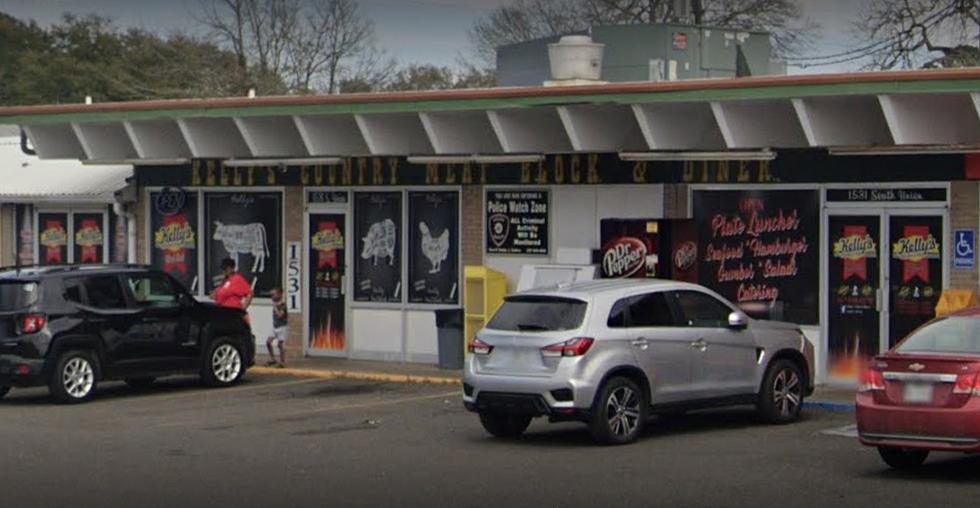 Kelly's Diner in Opelousas, Louisiana Catches Fire, Promises to Be Back 'ASAP'
Credit: Google Maps
A popular diner in Opelousas is having to shut down after an overnight fire damaged the establishment. However, the business is telling its fans not to worry, because they'll be back as soon as they can be.
Kelly's Diner, located on S. Union Street, posted the update around 10 p.m. on Tuesday night.
"Our little Diner will be out of commission for a while," they posted to Facebook. "Praise God it wasn't worse than this!!! Everyone is ok!!"
The post concluded with the promise that "We will be up and running ASAP!"
In the comments, Kelly's Diner says the kitchen suffered the heaviest damage and was a loss.
Fans online are certainly sad to see that the diner will be closed for any amount of time.
"So sorry to hear this," one person said. "If we can help in any way let us know!!"
"Oh no," another commented. "Glad no one was hurt. Hope y'all get it back up and running. We love Kelly's."
According to the Facebook Page, the kitchen being a total loss is a major setback. Their plan is to get the meat block side of the business up and running quickly while the diner's kitchen is being worked on. The problem, they replied to one comment, is that there is soot from the fire everywhere that has to be cleaned.
Kelly's Country Meat Block and Diner
Kelly's is a 2-in-1 business, with the diner being half and a meat block being the other. According to their Facebook Page:
Kelly's Diner has been family owned and operated by Kelly and Elaine Cormier for thirty-three years. All of the recipes have been developed by Elaine Cormier and Cindy Leger, who manages the diner. The menu consists of classic Cajun cuisine with a focus on creating home cooked meals using specialty meats provided by the Meat Market attached to the diner. This "hole in the wall" is a staple of Louisiana's former capital city as many of the guests return day after day to sit and enjoy home cooked Cajun meals such as: red beans and sausage, smothered steak, crawfish fettuccini, crawfish étouffée, fried pork chops, corn and crab soup, gumbo, various po' boys (e.g. fried shrimp, fried oysters, roast beef, etc.), and our ultra popular barbecue plate lunches consisting of chicken, beef brisket, pork-steak and pork ribs that are all marinated in Mrs. Elaine's homemade barbecue sauce. The friendly atmosphere and soulful Cajun food provide guests with a diner to walk in and feel right at home.
Kelly's is a very popular dining spot in Opelousas, with tons of fans in and around the area. It is routinely highly rated among its fans. It averages 4.6 out of 5 stars on Google, and 4.8 out of 5 on Facebook.
"Everything I've ever eaten at Kelly's was awesome," one customer wrote. "Everyone was so very nice and friendly and the restaurant was very clean!!! Highly recommended Kelly's Diner!"
6 Most Unique Restaurants in Louisiana
Louisiana is known for its great food and we will tell anyone who will listen about it. Here are six of the most unique restaurants that are located in Louisiana.
Dog-Friendly Restaurants in Lafayette
Here is a list of restaurants in Lafayette where your dog can join you for a bite to eat.