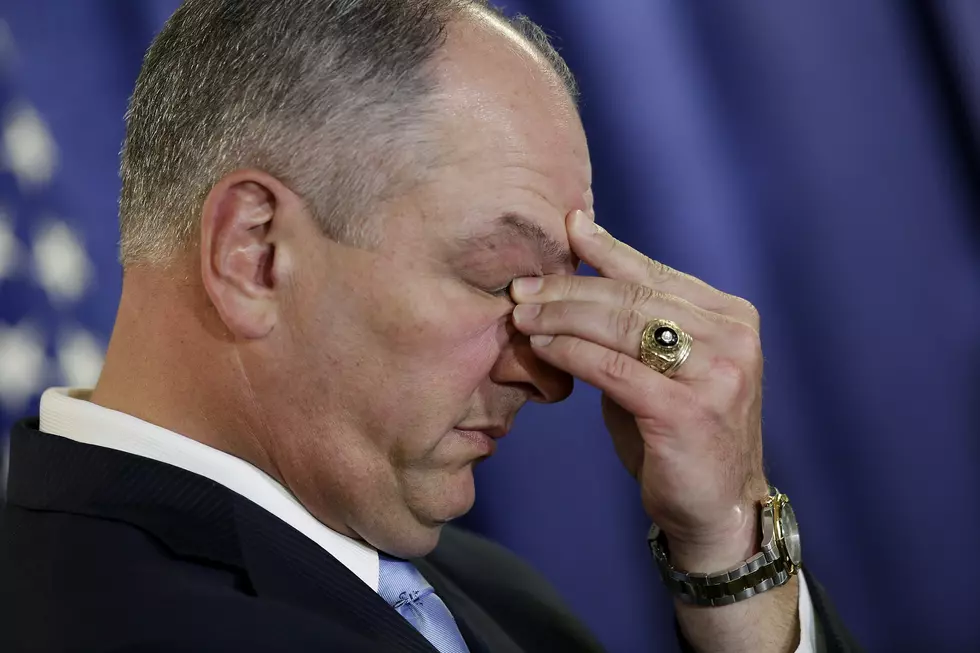 Governor Edwards Declares State of Emergency
Photo by Joshua Lott/Getty Images
BATON ROUGE, La. (AP) — Louisiana Gov. John Bel Edwards has declared a state of emergency ahead of Hurricane Delta.
The storm is on track to hit his state later this week. The Democratic governor called Delta an "incredibly dangerous storm" that threatens to bring heavy wind, rain and flooding to coastal Louisiana. He urged south Louisiana residents to closely monitor the weather, heed the advice of their local officials, stock needed supplies and make preparations for Delta's impacts, which could begin as early as Friday.
The governor said state and local officials in coastal areas were shoring up levees, sandbagging and taking other protections measures Tuesday.