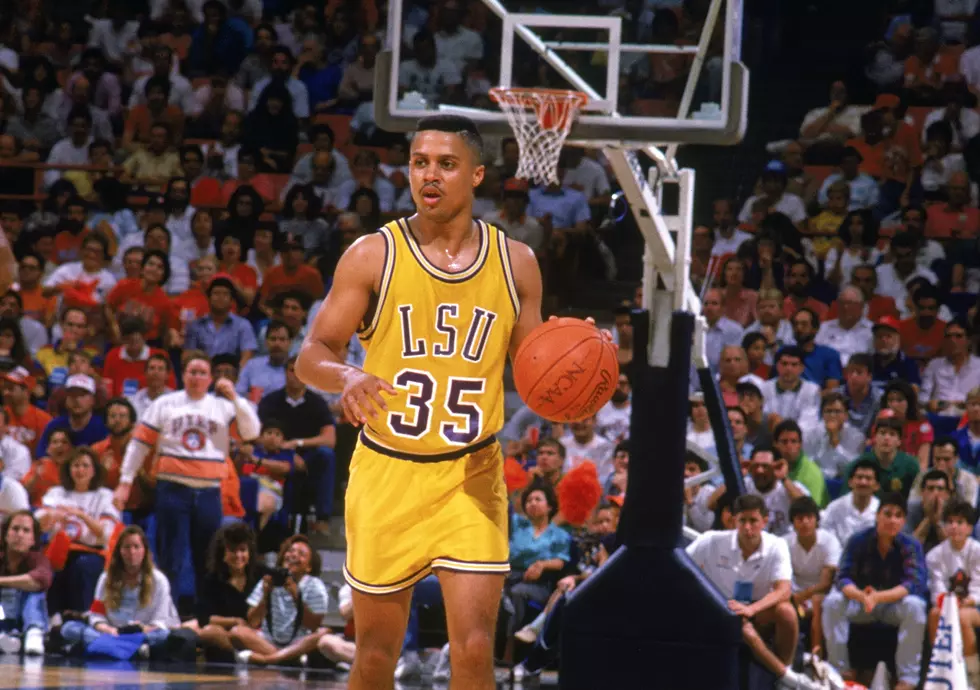 LSU Basketball To Retire Mahmoud Abdul-Rauf's #35 Jersey
Photo by Getty Images
In 2 years at LSU, Mahmoud Abdul-Rauf (known as Chris Jackson during his collegiate career) set records for a Tigers team that became must-see TV.
A two-time 1st team All-American and two-time SEC Player of the Year, Abdul-Rauf was a national story.
His basketball skills were undeniable, as he also battled Tourette syndrome.
Appearing on the cover of Sports Illustrated, Abdul-Rauf made LSU basketball one of the most recognizable during his career.
In 64 games at LSU, he scored double figures in all but one, scored more than 20 in 52 games, over 30 in 28 games, over 40 in 11 games and scored over 50 in 4.
Today, the school announced his number 35 jersey will be retired at a game in the 2019-2020 season.
Abdul-Rauf (No. 35) is the 5th Tiger to have his jersey number retired, joining "Pistol" Pete Maravich (No. 23), Shaquille O'Neal (No. 33), Durand "Rudy" Macklin (No. 40) and Bob Pettit (No. 50).
Known by his birth name of Chris Jackson during his LSU career, he legally changed his name to Mahmoud Abdul-Rauf during his NBA career when he converted to Islam.
Today, Abdul-Rauf still plays professional basketball at the age of 50. He's part of the Big 3 league out of Los Angeles, playing for the Three Headed Monsters.