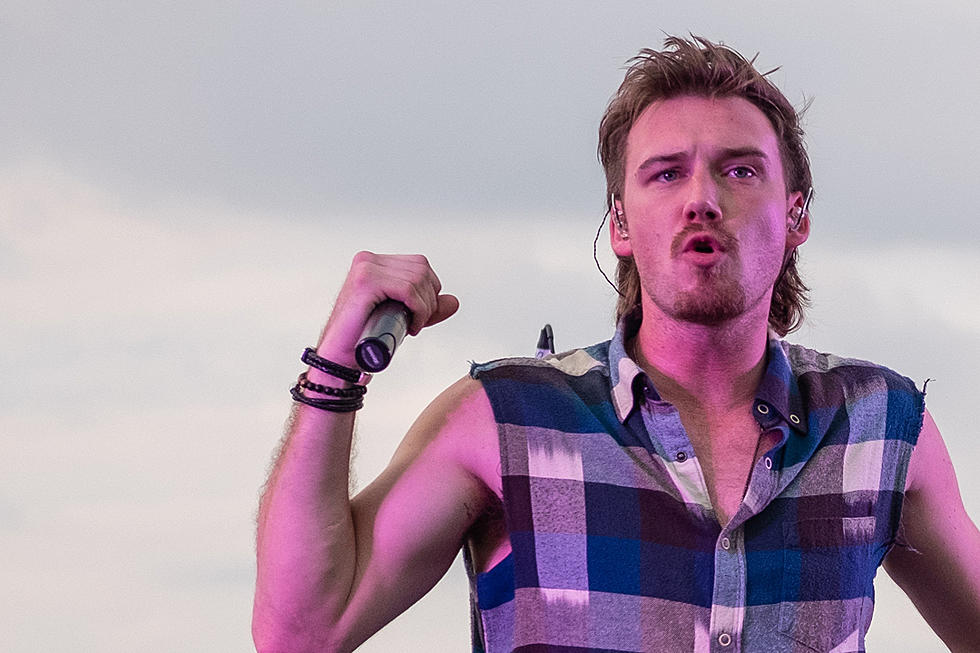 Morgan Wallen Reflects on Recent Shootings: 'A Lot of People Have Neglected God'
Jason Kempin, Getty Images
Sitting backstage at Joe's Live just outside of Chicago on Nov. 8, Morgan Wallen is ... tired. The kid from Tennessee has played 150 shows thus far this year, so he's worn out, but really he's just damn tired of daily shootings in America.
"I was on my way to the airport and I sometimes check the news and saw that there was another shooting," Wallen says, "And then I realized it was a country bar. I mean, first, it's sort of scary. Then you get mad."
The tragedy at Borderline Bar & Grill in Thousand Oaks, Calif., that took the lives of twelve people is something that was weighing heavily on Wallen's mind not only on this particular night, but seemingly every night since.
"I don't have any answers, but in my personal opinion, I'm a person that has faith and I believe that a lot of people have neglected God," he says, his eyes focused on the ground beneath him. "We don't put the Ten Commandments in school anymore. We just neglect everything and people act like the Ten Commandments is something so terrible. I mean, it's a way to live. I think we all could agree on what they say."
Watch Morgan Wallen's "Whiskey Glasses" for RISERS
He takes a deep breath before he continues.
"I believe in God," he explains. "I believe that He's real and I believe He has control over a lot of things and I think throughout history there has been a lot of countries that have turned their back on Him and the result is not great. Hopefully, we can get something figured out."
Wallen is anguished knowing that some of the people who lost their lives at Borderline were some of the same country music fans who were spared at the Route 91 Music Festival shooting last October. "No one should have to go through that once, and definitely not twice," he says, speaking a little quieter. "I guess it's just the reality of the world we live in."
Wallen — the latest Taste of Country RISERS rising star — recently claimed his first No. 1 single for his hit "Up Down" with Florida Georgia Line.
Remember the Borderline Bar and Grill Shooting Victims: