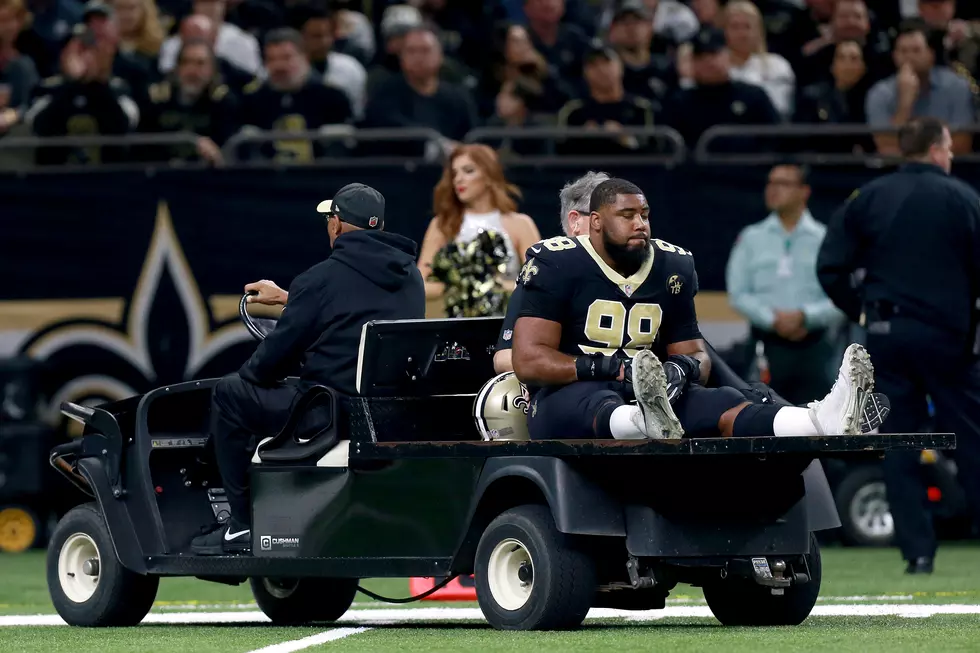 No Surprise, Saints Place DT Sheldon Rankins On PUP List
Photo by Sean Gardner/Getty Images
A few days before the start of training camp, the New Orleans Saints officially placed defensive tackle Sheldon Rankins on the PUP (physically unable to perform) list, according to the NFL transaction wire.
The new is no surprise, as Rankins tore his Achilles in the Divisional playoff game against Philadelphia in January.
Veterans report to Saints training camp Thursday, with practices getting started Friday morning.
Rankins is eligible to come off the PUP list anytime during preseason, but if he does, he cannot begin the regular season on PUP.
The odds of him beginning the regular season on PUP are high.
Assuming he is, by league rule, he must sit out at least the first six weeks of the regular season.
Once week 6 of the season ends, teams have five weeks to decide when the player can return to practice. Once said player begins practicing, the teams then have an additional 3-week window to decide whether to activate the player to the 53-man roster.