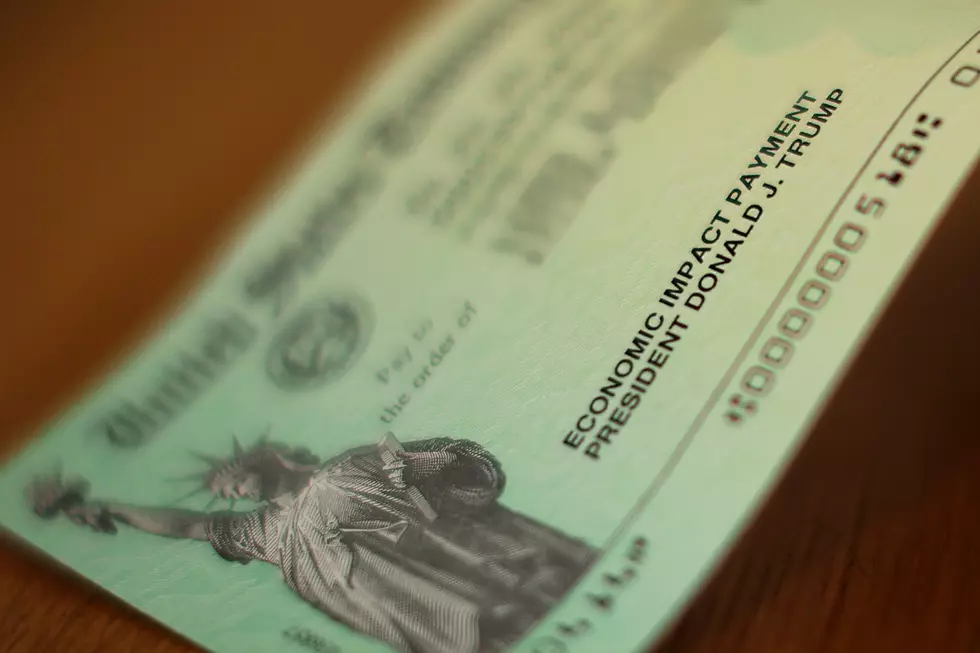 $1,200 Stimulus Checks Reportedly Coming in August
Chip Somodevilla, Getty Images
A second round of stimulus money has been negotiated for several weeks now and appears to be finally happening.
Mnunchin says in this $1 trillion proposal, many Americans will get a fresh round of $1,200 stimulus checks in August.
Also of significance would be extending the expiring unemployment benefit, but reducing it substantially. The secretary said the $600 weekly aid was "ridiculous" and a disincentive for people to go back to work.
This renewed optimism that this rescue bill will pass comes after GOP infighting late last week over the size, scope and details of the bill. It was expected to bring $105 billion to help schools reopen, new money for virus testing and benefits for businesses.
As Republicans struggled to come to an agreement with its party, the White House downplayed the differences as overblown and said Trump was focused on providing relief.
"The president has been very clear. He wants to make sure that the American people have what they need during this unprecedented time," said Mark Meadows, the president's acting chief of staff, "to make sure not only the money is there but the programs."
The expiration of the $600 weekly jobless benefit was a key factor in pushing the Republicans to act.
The White House floated plans to cut this benefit back to $100 a week, while Senate Republicans preferred $200. However, the general agreement is in favor of simply ensuring that this weekly jobless benefit is no more than 70% of an employee's previous pay.
Mnuchin said the $1,200 direct payments would similar to the earlier aid bill. Individuals who make $75,000 or less receive the full amount and those making more than $75,000 get less than $1,200 depending on their income. Individuals who earn above $100,000 did not qualify for the payment.
"We'll get the majority of them out in August and those will help people," Mnuchin said.
As you may recall, the Democrats approved their sweeping $3 trillion plan two months ago. That has obviously not been approved by all sides yet.
This GOP plan was not expected to come to a vote but instead serve as a counter-offer to Democrats. GOP majority leader Mitch McConnell seems to not have full support from his party, so this avoids him having to endure a failed outcome. However, it also gives Democrats some leverage with their priorities being included in the final deal.
We'll see what Monday holds.
10 Cheapest Homes in Acadiana with a Pool