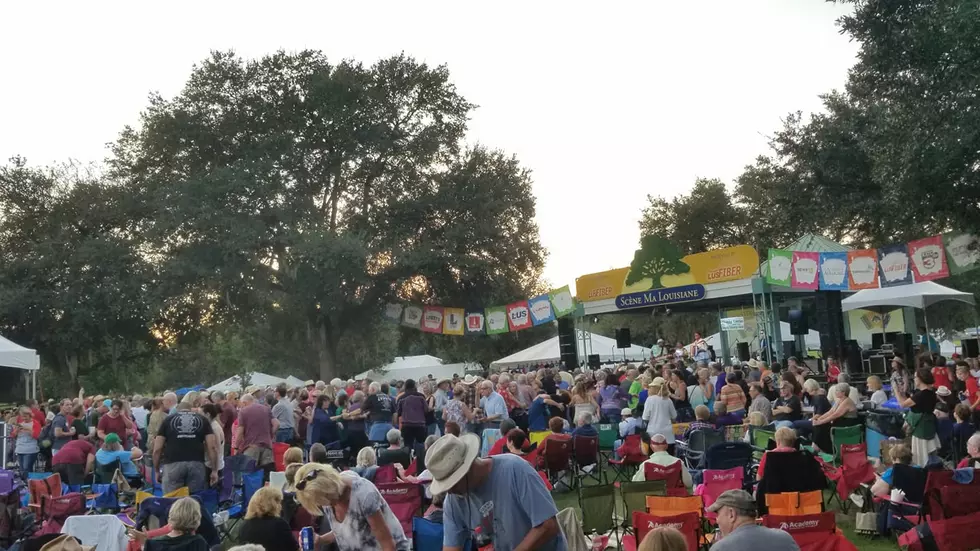 2023 Festivals Acadiens et Créoles — Everything You Need to Know Before You Go
Festivals Acadiens et Creole, Facebook
The 2023 edition of Festivals Acadiens et Créoles is happening this weekend, October 13-15, 2023 at Girard Park in Lafayette and it's time to do some pre-planning for a fantastic time.
The Festival is, of course, a celebration of our Cajun and Creole heritage showcased through music, food, crafts, and more.
While Festivals Acadiens et Créoles is free to attend, there are some things you should know before you go.
Organizers have put together a 2023 Quick Guide that shows festival goers where to park, what to watch in the Sports Tent, information about cashless sales, the Bayou Food Festival, Louisiana Crafts Fair, and more.
---
Parking: There will not be a shuttle running from Cajun Field during the festival this year, so attendees are encouraged to park in lots along Brooks Street, Johnston Street and St. Mary Boulevard, parking garages on Girard Park Circle and in the Oil Center. A map is included in the Pocket Guide found at FestivalsAcadiens.com.
Sports Tent: For those wanting to watch their favorite team play while listening to their favorite band, the Sports Tent is the place to be. On Saturday, you can catch the LSU-Auburn football game and on Sunday, it's the Houston Texans and New Orleans Saints.
Cashless Payments: Instead of paper tickets, this year the Festival will be going cashless at all beverage locations. This includes water, soda, beer, and cocktail sales.
Volunteer: Festivals Acadiens et Créoles cannot happen without volunteers. There are spots remaining for everything from setup to recycling, drink, pin and merchandise sales, and more. You can sign up at this link.
For all you need to know about 2023 Festival Acadiens et Créoles, including band line-ups and more, visit FestivalAcadiens.com.
10 Festivals We Don't Have in Louisiana But Need
We have festivals for just about everything in Louisiana, but there are still quite a few great ideas out there.