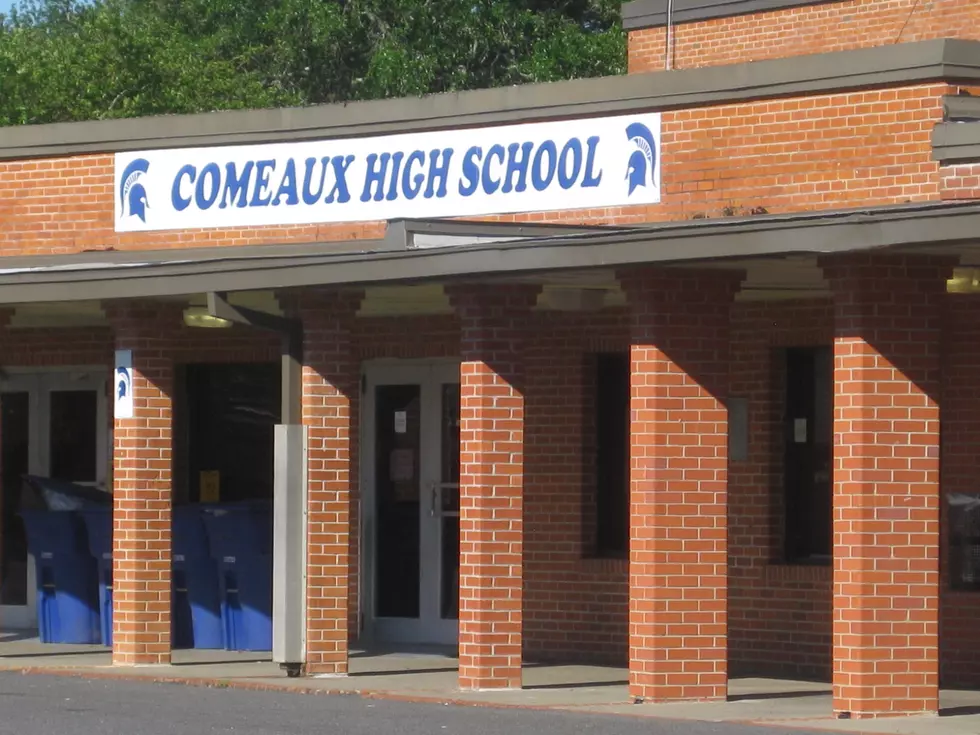 UPDATE: Lockdown Lifted; A Lafayette School Is On Lockdown
Comeaux High School, KPEL
UPDATE: The school confirms the lockdown has been lifted.
According to officials with the Lafayette Parish School System, Comeaux High School is on lockdown this morning.
We have been told that the situation has nothing to do with anything at the school.
They are on lockdown because of a situation at an area business, and they are on lockdown only as a precaution.