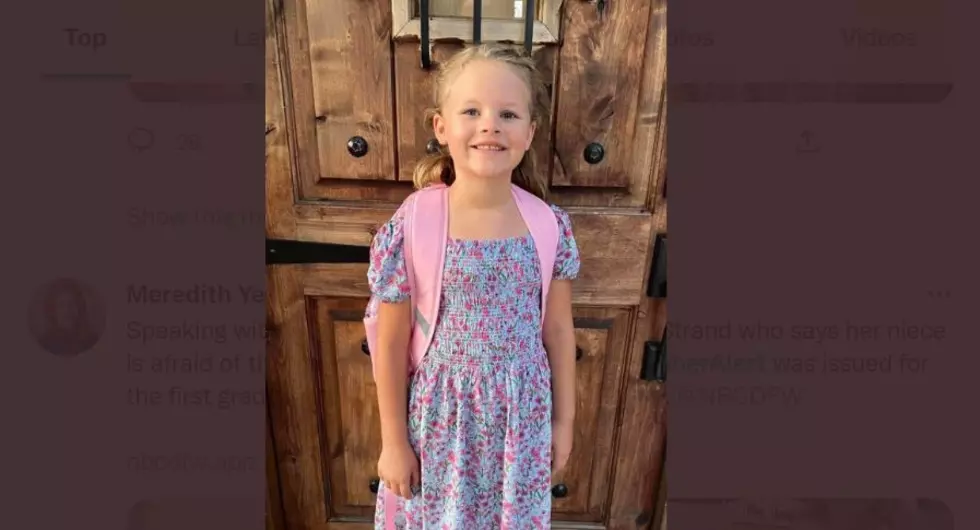 All Eyes on Texas as 7-Year-Old Girl is Still Missing
Texas DPS
A 7-year-old girl went missing in Texas on Wednesday, and authorities have changed the scope of their search, concentrating now on an investigation.
An Amber Alert was issued for the girl, Athena Strand, who was last seen near her home in Paradise, just northwest of Fort Worth, Texas.
Information released by authorities describes Athena as standing around 4 feet tall and weighing around 65 pounds. She has blonde hair and blue eyes and was last seen wearing a long-sleeved grey shirt, blue jeans, and brown boots.
According to a story from CBS News, volunteers assisted with searching for the girl until Thursday afternoon, when the Wise County Sheriff said that volunteers will no longer be asked to help in the search.
Sheriff Lane Akin said that a large area had been searched by volunteers and now it just "made more sense" to allow the authorities to "follow up on specific leads", turning the search more into an investigation.
Athena Strand went missing, according to CBS, around 6 pm on Wednesday, November 30, after she and her stepmother had an argument.
Strand's father was not home at the time of the argument, and neighbors say that it isn't like Athena to just wander off, as she is "not okay with being in the dark", as one neighbor put it.
Authorities, according to the story, have not ruled out foul play.
Earlier this afternoon, photojournalist Michael Beard shared a Tweet from a reporter who was stationed on a highway about 7 miles from Strand's home. The Tweet said that authorities had blocked off a large portion of the road and asked everyone to clear the area.
We'll update this story as more information becomes available.
Have You Seen Any of These 44 Missing East Texas People?
Losing someone is hard, but when they go missing without a trace - it's even harder. The family and friends of these 44 people are desperate for any information that could bring their loved ones home or at least give them some closure. If you have any information at all that could lead authorities to their whereabouts, please contact the Missing Persons Clearinghouse by calling (800) 346-3243