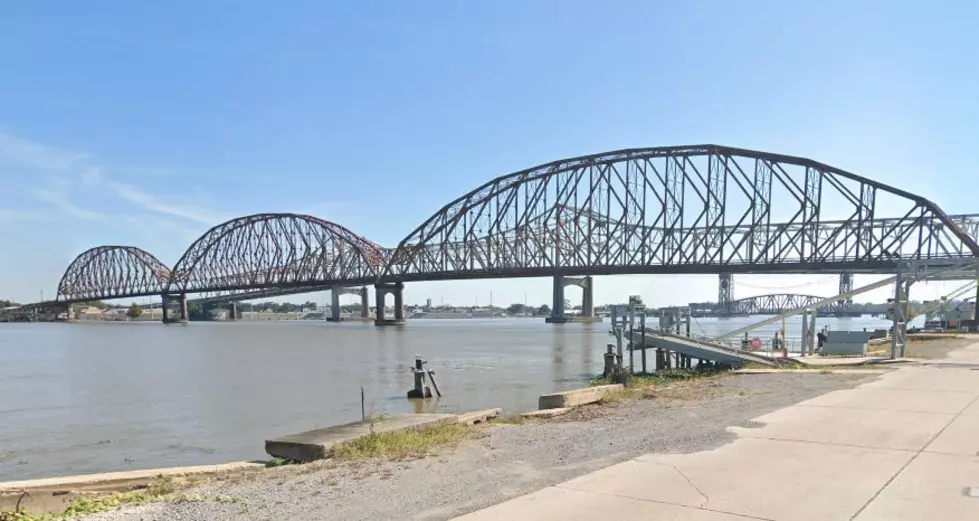 Atchafalaya River Bridge Closed in St Mary Parish Today
Google Maps. Google Streetview
Motorists who normally use the La 182 bridge over the Atchafalaya River in St Mary Parish here is a heads up for you. That bridge is scheduled to be closed for the bulk of today so bridge inspectors can give the structure a good once over and make sure that it is safe for traffic.
St. Mary Parish Sheriff Blaise Smith's office issued the closure reminder over the weekend. That closure noticed indicated that the La 182 Bridge that crosses the Atchafalaya will be undergoing inspections between 8 am and 4 pm during the day today (Monday, March 15th).
As you might imagine the planned inspection will create a bit of a traffic headache for motorists who didn't plan ahead. Our advice is the same as what Sheriff Smith and his deputies are advising, if you can avoid the area today, then do so. If you can't then expect heavier and slower traffic than usual on the Highway 90 bridge. While that structure is not closed, there is ongoing construction there too.
If you throw in the fact that so many of us will be waking up a little more groggy than usual because of the weekend time change from Standard Time to Daylight Saving Time then you might just want to sleep in today and go to work tomorrow. Oh, you can't do that? Well, in that case, allow a little extra time to get where you need to get and you should be fine.
Deputies in St Mary Parish say that the peak traffic times will likely occur during the hours right around 8 pm and as schools start to let out later this afternoon. They encourage you to slow down your speed and allow for heavier than traffic and to please be cognizant of bridge inspectors and other workers present in the work zone.
7 Tips to Keep From Being Distracted While Driving