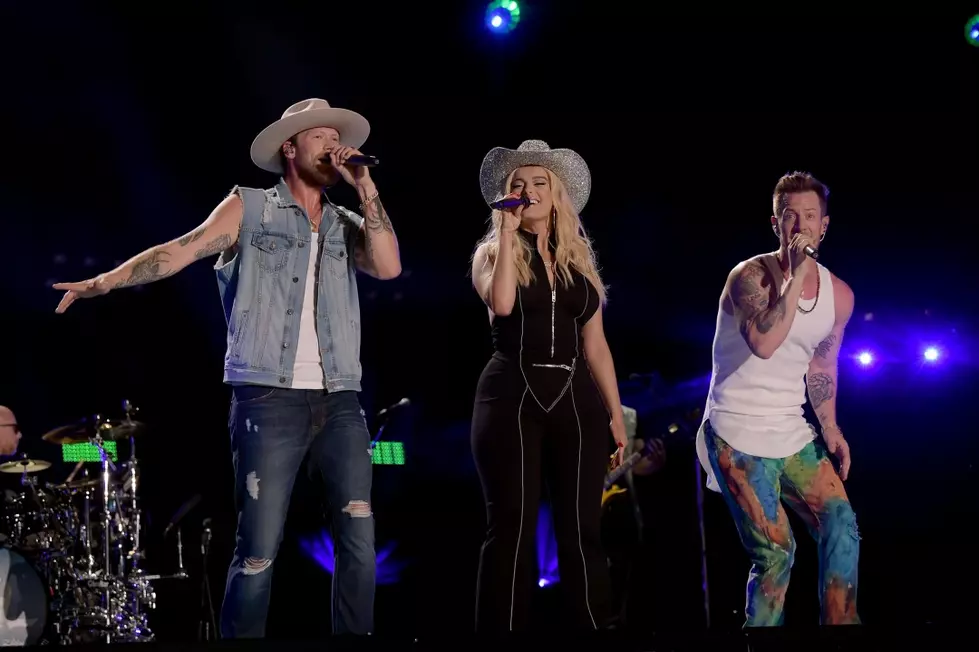 Bebe Rexha Called Dolly Parton's Hatmaker for Her Crystal CMA Fest 2018 Cowboy Hat
Jason Kempin, Getty Images
"I really wanted a hat full of crystals," Rexha explained to The Boot and other media outlets backstage before her performance. So, she called up Dolly Parton's hatmaker.
The result was a glittering cowboy hat, emblazoned with 6,000 Swarovski crystals. As she described it, Rexha took the hat off her head and showed it to reporters, bouncing it up and down to demonstrate its heft.
"It was very expensive, but I said it was worth it," she added. "And it's very heavy."
For Rexha, the hat was a personal lucky charm to take onstage with her, specially tailored for a performance in front of a stadium full of country fans.
"My grandmother listened to Dolly Parton growing up," she explained backstage. "Dolly was her favorite artist, so I felt like it was cool to have a good luck hat.
"And," she added, "I also hope it doesn't fall."
Before recording "Meant to Be," Rexha was pretty unfamiliar with country music, even confusing FGL with Little Big Town the first time she met the duo. However, she says the country fanbase has welcomed her with open arms, and that she enjoys performing for a country audience.
"It's terrible to say, but I think in the pop world, you feel a little bit more like a product," Rexha says, when asked what differences she's noticed between the pop and country communities. "If I gain a little bit of weight or I take a bad picture or something, in the pop world, it's like, 'Why aren't you perfect?' In the country world, there's such a sense of acceptance. It's about the art, and that's really nice, because I don't feel like I'm being judged on [a superficial] level."
In fact, the country community has treated Rexha so warmly that she says she'd consider making Nashville her permanent home.
"With country fans, it feels more accepting and loving, and that kind of makes me want to move to Nashville," she explains. "I've been here for four days, and it feels like a cleansing for me. I live in LA right now, so it feels a little less stressful here, [a little more] relaxed."
See Photos of Florida Georgia Line + BeBe Rexha (and More!) at CMA Fest 2018