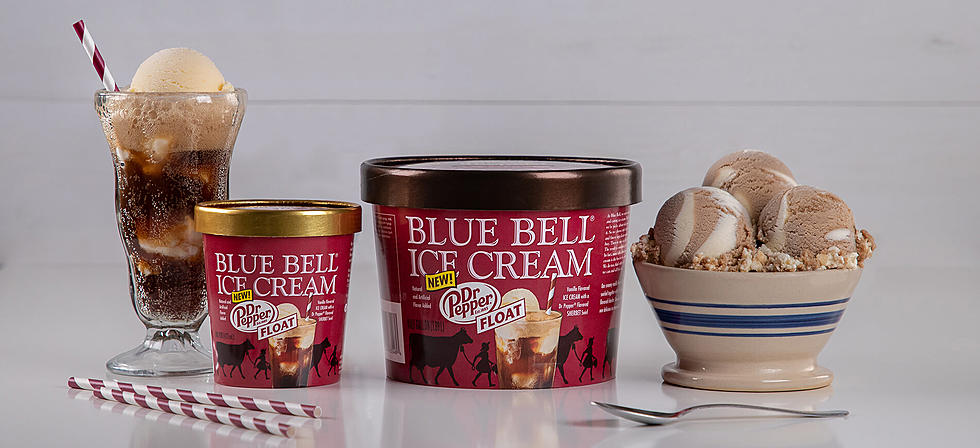 Blue Bell Announces New Flavor — Dr Pepper Float
Blue Bell
The good folks at Blue Bell Ice Cream have done a great job bringing creative, new flavors to the market over the last few years.
They've also been quite astute in marketing said new products.
Cue the latest rollout.
For the last few days, Blue Bell has been teasing on their social media about their latest concoction. It seemed pretty apparent to most folks what it was going to be.
Most guessed it was Dr Pepper Float and sure enough, that's what it turned out to be.
Blue Bell made the official announcement this morning.
The two iconic brands of Dr Pepper and Blue Bell have teamed up for what's sure to be tasty.
The new Dr Pepper Float is creamy Blue Bell vanilla ice cream swirled together with a Dr Pepper flavored sherbet.
It's available starting today and you can find it in half-gallon and pint sizes wherever Blue Bell is sold.
Alright you early adopters, we want to hear about it all once you've tried it. Report back!
10 Perfect Pairings of Blue Bell Ice Cream and Snacks from Buc-ee's
If you love Blue Bell Ice Cream and have developed a taste for more than Beaver Nuggets then this list of treat pairings will satisfy your sweet and savory tooth too.