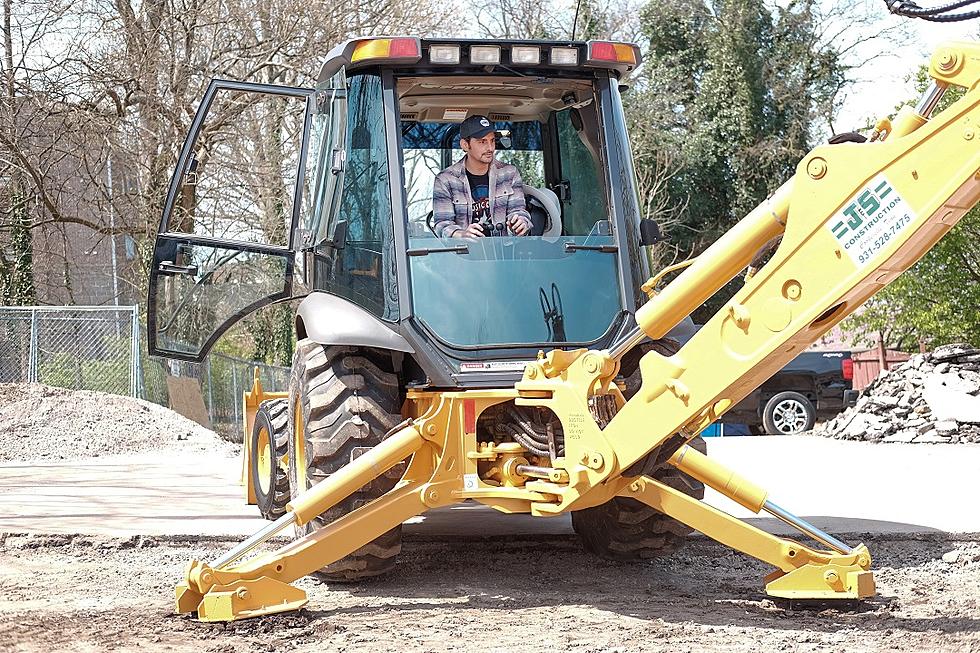 Brad Paisley, Kimberly Williams-Paisley Break Ground on Free Nashville Grocery Store [PICTURES]
Jason Kempin, Getty Images
Country star Brad Paisley went all out at the Wednesday (April 3) groundbreaking for the Store, a free grocery store for needy families in Nashville. Paisley traded his cowboy hat for a hardhat, and later operated the backhoe to break ground on the campus of his alma mater, Belmont University.
The Store will operate as a year-round grocery store, in which everything will be free for needy Nashvillians; in addition to groceries, it will offer a holiday-time toy aisle, on-the-job training and other services. Individuals and families will be referred by non-profit and government agencies for a one-year term.
"Our goal is to give dignity to parents. They can go to the Store and shop in a completely normal way, from choosing the food to checking out, but with no money exchanging hands," Paisley says. "The kids can even ride a mechanical pony out in front of the Store — no charge. Kids do not need the stress of wondering how their parents are going to feed them."
The singer and his wife, actress Kimberly Williams-Paisley, are basing the Store on a similar non-profit called the Unity Shoppe in Santa Barbara, Calif. The Paisleys and their children volunteered there a few years ago.
The Store's grocery store setup, complete with cash registers run by volunteers and Belmont students, aims to remove potential stigmas tied to food banks and other sources of help. Paisley says that this format "takes away the sting of embarrassment for a parent who maybe feels that way because they can't feed their kid."
The Store will be located at 2005 12th Ave. South, next door to the Belmont University Ministry Center, at which needy families can receive further help through health care services and legal aid clinics. The Store hopes to help 3,000 people per year.
Brad Paisley + Kimberly Williams-Paisley Celebrate the Store's Groundbreaking