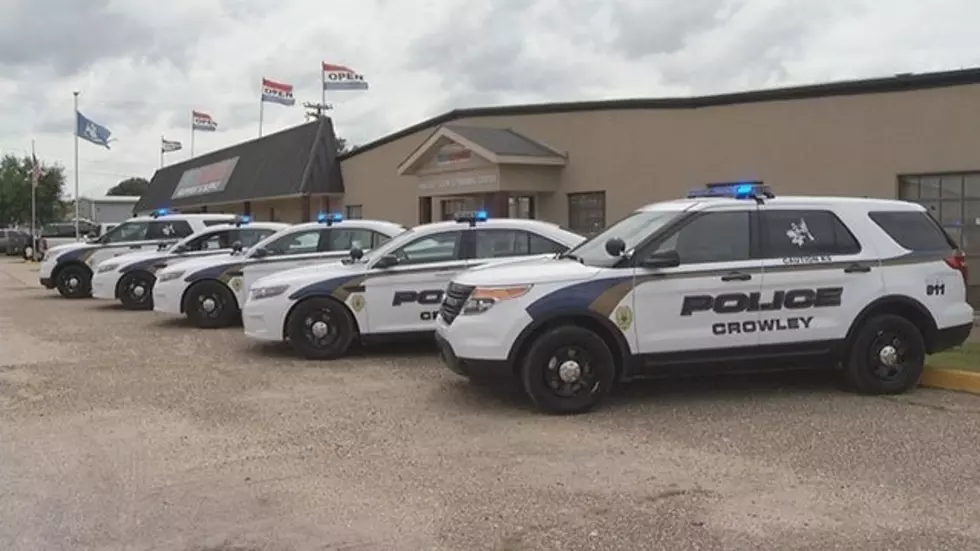 UPDATE: Crowley Police Search for Attempted Murder Suspect
Crowley Police Department, Facebook
Crowley police are on the scene of a residence in which children were being held hostage, according to KLFY TV10.
The hostage situation began with a domestic dispute and, as per reports, shots fired.
This is a developing story.
UPDATE: 7/8/22 11:50am
In an update to the story, police are now searching for the man involved in the domestic dispute. He is wanted on attempted murder charges.
According to the story from KATC TV3, after the man and the woman had an altercation, the man shot two rounds into the ground near her feet.
She was able to get to a hospital for treatment for injuries received during the domestic dispute.
The altercation, according to the story, took place at a residence on Avenue H in Crowley.
The man fled from that location to a residence on Avenue L. When he arrived at that residence, two children were inside, but he eventually released them and they are safe.
Crowley police are now searching for the suspect whose identity, at this time, has not been released.
ORIGINAL STORY
According to the story from KLFY TV10, the situation began as a domestic dispute between two yet-to-be-identified individuals.
The report states that shots were fired at some point during the dispute.
One person has been taken to the hospital as a result of injuries received during an "attack", but it is not yet clear if that victim has suffered any gunshot wounds.
The children were eventually released, and now Crowley police are in a standoff with a suspect who has holed himself up in the residence on Avenue H in Crowley.
We will have more on this story as information becomes available.
Five Mind-Blowing True Crime Documentaries on Netflix
Guess Louisiana Cities from Satellite Photos