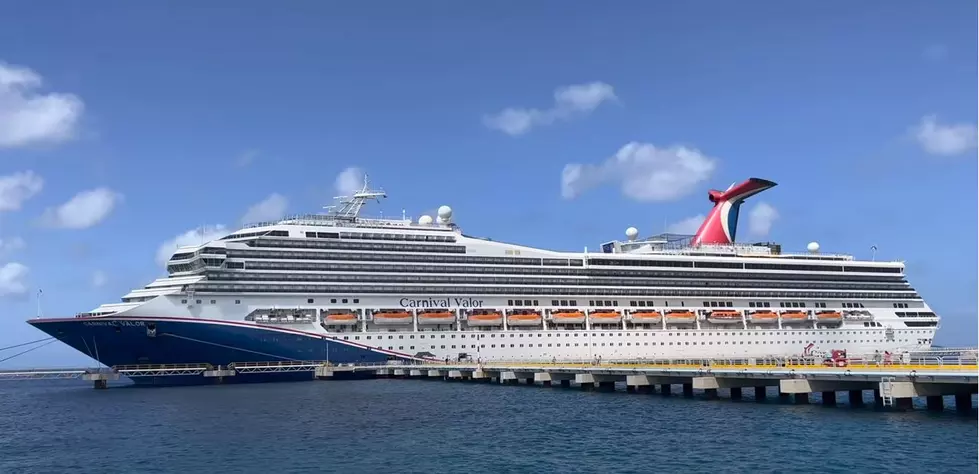 Carnival Valor Suffers Yet Another Incident off Louisiana's Coast
Nog Vlog via YouTube
Once again the Carnival Valor, a cruise ship that disembarks from the Port of New Orleans is once again in the news for an "incident". This time instead of the issue being with a passenger it was a medical emergency for a crew member.
If you recall last month, over the Thanksgiving Holiday, a passenger went overboard while sailing on the Valor. That incident happened just off Louisiana's coastline and miraculously the passenger was found alive after spending more than 20 hours in the Gulf of Mexico.
James Michael Grimes of Alabama was on a cruise vacation with 18 other family members when he fell overboard. Grimes told CNN that he did not recall where or how he fell off the ship. He did say he had been drinking but was not inebriated at the time he went over.
In the same CNN story, Grimes told the new organization that he was grateful to be alive. He credited his survival to his faith and a positive attitude. He told CNN he even created songs to keep his spirits up while he remained afloat while waiting to be rescued.
Meanwhile about 7 pm Saturday night, December 3rd, a Coast Guard Medevac Helicopter was called to the Carnival Valor's location just off Port Sulphur in Louisiana. The call was for a crew member in need of medical care.
A video of that medevac procedure was made available online, you can see it here. Based on reports, the crew member is said to be in stable condition at West Jefferson Medical Center in Marrero. The crew member's identity has not been released.
Meanwhile, once rescue operations were completed the Carnival Valor continued on its journey across the Gulf of Mexico. As of early this morning, the ship was located very near the Yucatan Peninsula in Mexico. The ship is expected to be in port in Cozumel Mexico later today. The ship will also make a stop in Progresso Mexico on Tuesday before returning to New Orleans on Thursday.
KEEP READING: Check out these totally awesome '80s toys