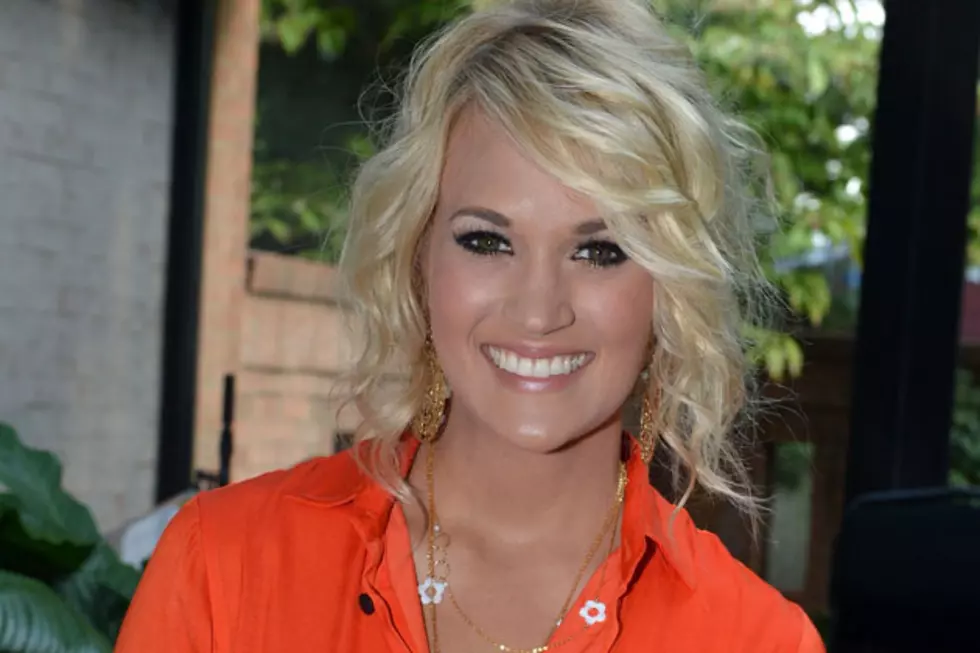 Carrie Underwood Says Busy Schedules Keep Her and Mike Fisher Living Vacationless Life
It's a good thing Carrie Underwood took a relaxing honeymoon to Tahiti after her wedding in 2010, because between her hectic schedule and the heavy preparation that goes into her tours and albums, plus husband Mike Fisher's pro hockey schedule, there is not a lot of time for the newlyweds to slip away for a few days of vacation.
"We haven't gone anywhere, actually since our honeymoon, to be honest," Underwood admits to Taste of Country. "No vacations [for us but] I read that we went to Canada for a vacation, but it was not a vacation [laughs]. It was like a cabin in the woods and they made it sound so glamorous. But no, our lives have kind of been busy at different times. It's not really allowed us to do that much."
However, Underwood and Fisher did manage to score some cool points with her husband's side of the family when the couple ran off to Disney World recently. "That was fun," the singing superstar recalls. "We took [Mike's] cousin's kids to Disney World and got to be the aunt and uncle that totally spoils the kiddos. That was a lot of fun."
If the 'Good Girl' singer wants to take any more time for herself, she'd better hurry -- the U.S. leg of Underwood's Blown Away Tour kicks off at the end of September. Click here for a full list of dates where the tour will be stopping.