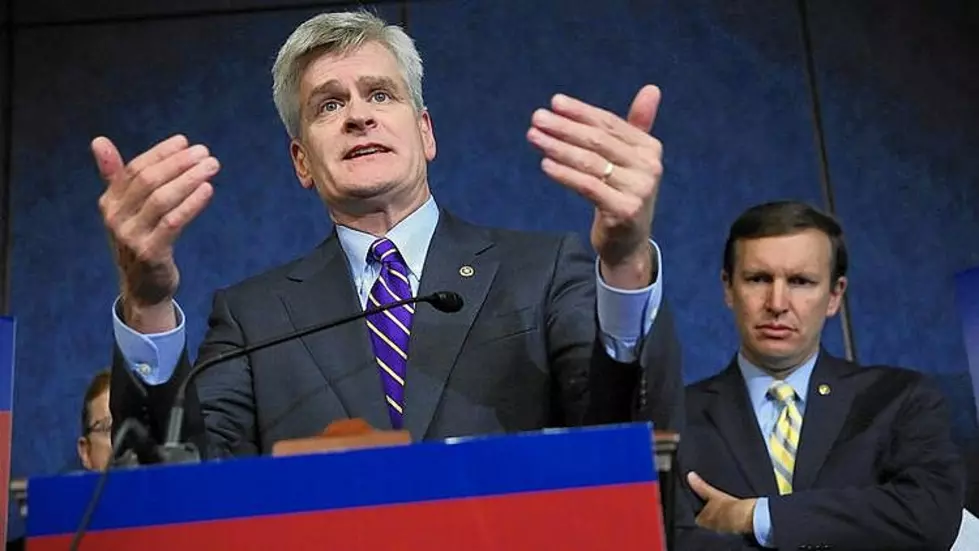 Cassidy Among GOP Senators Offering Alternative COVID-19 Relief Plan
Photo-by-Alex-Wong-Getty-Images
A group of 10 Senate Republicans have sent a letter to President Joe Biden calling for him to meet with them to negotiate over his proposed $1.9 trillion coronavirus relief package.
The letter's signatories include Senators: Bill Cassidy (R-LA), Susan Collins (R-ME), Lisa Murkowski (R-AK), Mitt Romney (R-UT), Rob Portman (R-OH), Shelley Moore Capito (R-WV), Todd Young (R-IN), Jerry Moran (R-KS), Mike Rounds (R-SD), and Thom Tillis (R-NC).
"In the spirit of bipartisanship and unity, we have developed a COVID-19 relief framework that builds on prior COVID assistance laws, all of which passed with bipartisan support," the Senators wrote to the President. "Our proposal reflects many of your stated priorities, and with your support, we believe that this plan could be approved quickly by Congress with bipartisan support.  We request the opportunity to meet with you to discuss our proposal in greater detail and how we can work together to meet the needs of the American people during this persistent pandemic."
President Joe Biden responded by inviting to the White House the group, who has proposed spending about one-third of what he is seeking in coronavirus aid. White House press secretary Jen Psaki said Sunday night that Biden spoke with the leader of the the group, Sen. Susan Collins.
The Senators plan to unveil the details of their proposal on Monday, February 1.
Meanwhile, frustration is growing at long-term care facilities over the pace of COVID-19 vaccination efforts. Home operators and residents' relatives across the country have grown more irritated as states open vaccine eligibility to other populations before work is complete at long-term care homes. In other virus news, Biden's goal to reopen K-8 classrooms by late April could leave out millions of students even if it happens. Many of the omitted students are minorities in urban areas.
Also, Senator Cassidy, along with fellow U.S. Senator representing Louisiana, John Kennedy, joined with 23 other Republican Senators in requesting a meeting with President Biden over concerns involving his recent oil and gas policy. In his first two weeks in office, Biden canceled the permit for the Keystone XL pipeline and issued a moratorium on new oil and gas leases on federal lands and waters. Biden made climate change a priority during his campaign.