College Football 2015 Season Preview: 10 Burning Questions
Tom Pennington, Christian Petersen/Getty Images
With college football just around the corner — FINALLY — here are some of the big questions as we enter the 2015 season.
1. Can Anyone Stop the Buckeyes?
Ohio State is the first unanimous No. 1 pick in the history of the AP poll, and for good reason. The Buckeyes return 88 percent of their offense from last year's national title team. Throw in a favorable schedule (the Buckeyes only have one opponent ranked in the preseason Top 25) and, barring a major upset along the way, they will be heavy favorites to make the playoff.
But there will be plenty of competition for them if they get there. No. 2 TCU and No. 4 Baylor will once again battle for Big 12 supremacy and a title shot. The SEC, with three teams in the Top Ten, will almost certainly get at least one team into the playoff mix. And although the Pac-12 should be wide open this year, it would be hard to keep their champion out with 11 or 12 wins. Throw in wild cards like Notre Dame and the ACC, and this could be one of the more unpredictable title runs we've seen recently.
Last year, the biggest controversy was TCU and Baylor both getting left out despite having just one loss each. Although the snub was largely self-inflicted, thanks to a conference commissioner who refused to name one team the conference champion, it still raised the scary proposition for other conferences that they too could be left out of the playoffs.
With so much parity in the Pac-12 and SEC, it's entirely possible the teams could all just beat up on each other so much that no one escapes unscathed. So while Ohio State made the playoff selection committee look like geniuses last year, they could face a tougher task this year with a two-loss Pac-12 or SEC champion against, for example, an undefeated or one-loss ACC champ.
3. Who Takes Home the Hardware?
This time just over a year ago, Ohio State's Braxton Miller was considered a Heisman trophy front-runner. Now he's moving to wide receiver following the emergence of Cardale Jones and J.T. Barrett. Whoever wins the starting QB job will automatically be a Heisman favorite, along with running back Ezekiel Elliott (817 yards and 10 touchdowns in his last four games, including four scores in the national title game). So barring an Ohio State meltdown this year, it will be tough to keep a Buckeye out of the Heisman ceremony.
But Ohio State won't be alone in the race. In keeping with the "best player on the best team" mantra of recent years, look for TCU's Trevone Boykin to be a strong contender. The nation's top quarterbacks always seem to find their way to New York, so it's a good bet that some combination of Jeremy Johnson of Auburn, Mississippi State's Dak Prescott, Clemson's Deshaun Watson or Cody Kessler from USC could work into the mix.
And while the Heisman trend has been strongly on the side of quarterbacks (13 of the last 15 winners), this could be a breakout year for running backs. As mentioned, Elliott could be a strong contender, but Georgia's Nick Chubb made a name for himself last year replacing the injured Todd Gurley. And LSU's Leonard Fournette turned in some highlight reel plays that could help his candidacy if LSU can make some noise in the SEC West.
4. When Should You Cancel Your Plans?
There are some intriguing early-season games this year (Oregon vs. Michigan State, Ohio State vs. Virginia Tech, Wisconsin vs. Alabama, etc.) and, of course, the usual Thanksgiving-weekend rivalry matchups (Alabama vs. Auburn, TCU vs. Baylor, Michigan vs. Ohio State). But if you had to pick one weekend to lock the doors, turn off the phone and barricade yourself in front of the television, it might be November 21. It looks like that could provide you with a whole day of games with conference and national title implications.
No. 1 Ohio State will play the only ranked team on its schedule, hosting No. 5 Michigan State in a game that should determine a spot in the Big Ten Championship. No. 2 TCU travels to No. 19 Oklahoma, while resurgent Oklahoma State hosts No. 4 Baylor in a weekend that could set up a de facto play-in game for the playoffs the following week. Spots in the Pac-12 title game could well be decided in tilts between No. 22 Arizona vs. No. 15 Arizona State and No. 8 USC at No. 7 Oregon. Throw in some high-profile SEC games (No. 25 Tennessee at No. 24 Missouri and No. 17 Ole Miss hosting No. 14 LSU), and you have the makings of a pretty good football Saturday.
5. Which Coach Will Be Under the Most Pressure?
Illiinois' Tim Beckman wins the award for coach on the hottest seat, as the Illini administration didn't even wait for the season to begin before firing him. Too bad for him, he now has to look for a job with allegations of player mistreatment hanging over his head. But on the bright side, he can now put "undefeated in 2015" on his resume.
But he's not the only coach looking over his shoulder: Rutgers' Kyle Flood and Paul Petrino at Idaho have both had their share of unsavory off-field problems. Miami's Al Golden probably has the hottest seat in the nation as he tries to fight back allegations that Miami has gone soft.
While Iowa State isn't exactly a hotbed of football excellence, Paul Rhoads probably won't survive another 10-loss season. Hawaii's Norm Chow has not only failed to revitalize the Warriors' program, he's gone just 8-29 in four years and faces the real possibility of not just losing his job but the school dropping football altogether.  And after just one winning season in five years, the leash has to be pretty short for Virginia's Mike London.
6. Who Could Be This Year's Cinderella?
In 2010, Auburn went from No. 22 in the preseason to a national championship. In 2000, second-year coach Bob Stoops led No. 19 Oklahoma to an improbable undefeated season. While it's rare that a team starting outside the Top 10 makes a championship run, it's certainly not unheard of. So who could be this year's surprise playoff contender?
Arizona returns most of its key starters from a team that upset Oregon once last year before losing a rematch in the Pac-12 Championship Game.
No. 19 Oklahoma is intriguing. Although they're breaking in a new offensive system and quarterback, no one bounces back better than Bob Stoops -- and he could have the best running back duo in the country with Samaje Perine and Joe Mixon. If the defense can improve from last year, the Sooners could challenge TCU and Baylor.
Although the SEC West has dominated the conference in recent years, Georgia could challenge this year behind a running game and defense loaded with talent. With Florida State breaking in a lot of new faces, Clemson or Georgia Tech could make a run from the ACC.
And the Pac-12 could be the best top-to-bottom conference in the nation. A champion from there who is undefeated or has one loss would certainly be deserving of a playoff spot, although its entirely possible the conference could just beat up on itself and let no one survive without 2-3 losses.
7. Who Is the New Coach to Watch?
Jim Harbaugh will certainly be have the most eyes on him after bailing from the trainwreck that is the San Francisco 49ers front office to return to his alma mater. And while Harbaugh vs. Urban Meyer will certainly be entertaining, he's not the only hire out there with some early pressure.
After a 10-win season at Colorado State, Jim McElwain is making a big step up and taking on the challenge of turning around a Florida program that has gone just 11-14 the last two seasons.
Nebraska's Mike Riley is at the opposite end of the spectrum, taking over a team that has won at least nine games every year under Bo Pelini but suffered several blowout losses and couldn't get to the next level. Although Riley's personality is a polar opposite to Pelini's, the rumbling could start early if Nebraska can't at least maintain that level of winning this year.
Paul Chryst, a former Wisconsin player and assistant, returns to his alma mater with the task of keeping pace with Ohio State and Michigan State for conference supremacy.
8. Who Will Start at Quarterback for Ohio State?
Although the announcement that Braxton Miller would be moving to wide receiver took some of the drama out of this quarterback battle, it's still a fascinating story to see what Urban Meyer will decide between two remaining legitimate Heisman-caliber players. Sophomore J.T. Barrett threw for 2,800 yards and rushed for over 900 more while accounting for 45 touchdowns before breaking his ankle in the final game of the regular season against Michigan. Junior Cardale Jones stepped up and led the Buckeyes through the Big Ten Championship and playoffs. Despite starting just three games, he seriously considered jumping to the NFL before ultimately deciding to come back to Columbus.
Urban Meyer has said he will not make an announcement before kickoff and has hinted that both could see action. But much like Chris Leak and Tim Tebow before them, it doesn't appear that Meyer can really go wrong either way.
9. Can Transfers Save the Day for Title Contenders?
This is one of the more interesting story lines that we've seen in a while. Florida State and Oregon both need to replace Heisman Trophy–winning starters who led their teams to the national title game. And both of them are planning to do so with one-and-done transfers.
Former Notre Dame quarterback Everett Golson has been named the starting quarterback at Florida State after compiling over 6,400 total yards and 55 touchdowns in 25 games for the Fighting Irish. Golson, who has already graduated and does not have to sit out a year, led Notre Dame to the national title game in 2012 but appeared to have lost the grip on the starting job late last year after completing less than 54 percent of his passes and throwing seven interceptions during a four-game losing streak to end the Irish's regular season.
Oregon, meanwhile, is taking an even bigger leap of faith with former Eastern Washington signal caller Vernon Adams Jr. His road to the starting job is even more remarkable when you consider that he couldn't officially join the Ducks until finishing an EWU math class in early August. So, although he was a three-year starter at Eastern Washington, he's being handed the reigns to one of the country's most potent offenses after only two weeks on campus. Will the experiment work? The gap between Oregon and the rest of Pac-12 is closing, so it better.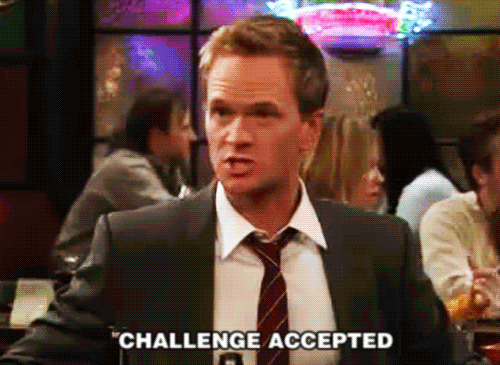 10. Can the Season Start Soon Enough?