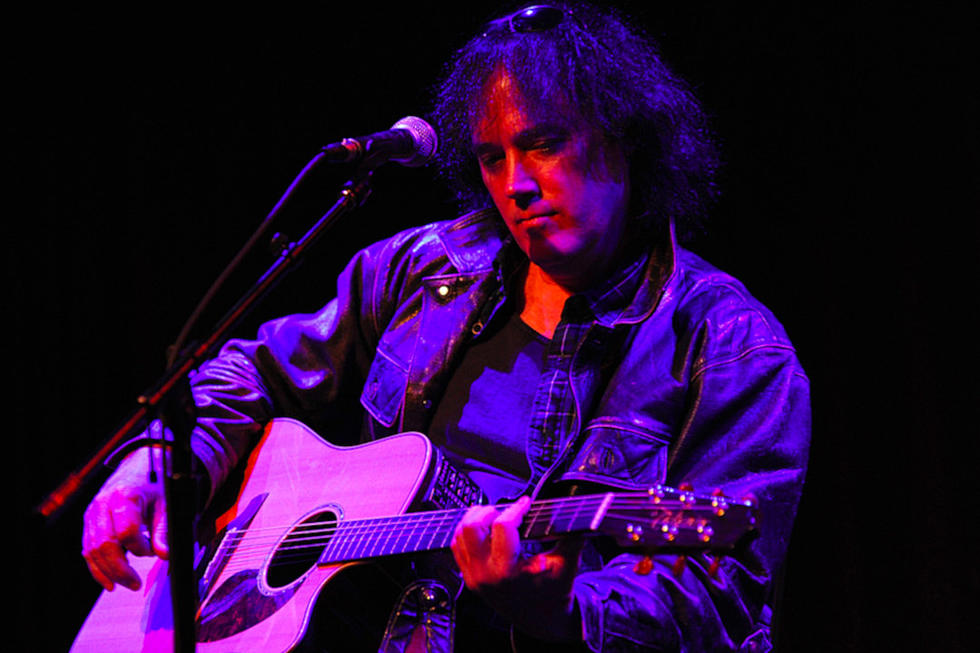 David Lee Murphy Is Excited His Son, Jesse, Is Pursuing Country Music, Too
Jason Kempin, Getty Images
A few hours before showtime in Chicago, David Lee Murphy is at soundcheck, listening intently while his son, Jesse Murphy, and the band House Whiskey warm up.
Offspring or not, the country legend is impressed by his kid's ability.
"I mean, to be a three-piece band and totally unplugged like that and sound that good?" Murphy remarks to Taste of Country backstage at Joe's Live. "I'm excited for them."
House Whiskey, which is made up of band members Jesse Murphy, Michael Wilkes and Wally Montgomery, were set to open for dad David Lee Murphy on this particular night. But while Murphy is proud of his son for following in his musical footsteps, he shares the same worries any father has.
Jimmie Allen's "Make Me Want To" Live Version Is Addicting
"I tried to get my kids to be all doctors and lawyers," the "Dust on the Bottle" hitmaker admits with a laugh. "I told Jesse not to be a country music singer, but that's what his dream is. I don't give a whole lot of advice and he probably wouldn't listen anyway [Laughs]."
"He's his own guy. You have to kind of find your own way. There is only so much advice you can give as a dad," Murphy adds. The one piece of advice Dad continues to drill into Jesse is the importance of putting together a good team behind you.
"It's kind of like having a football team," he says, "You gotta think about the offense and the defense and the special teams and your coaches. And when you have all that, you have to be drafting for next year. It's just a constant. That's why it's so hard for artists out there right now."
"Jesse has got all the stuff to do it," he concludes. "It's just about putting that team together."
50 Essential '90s Country Songs:
See 50 Essential '90s Country Songs