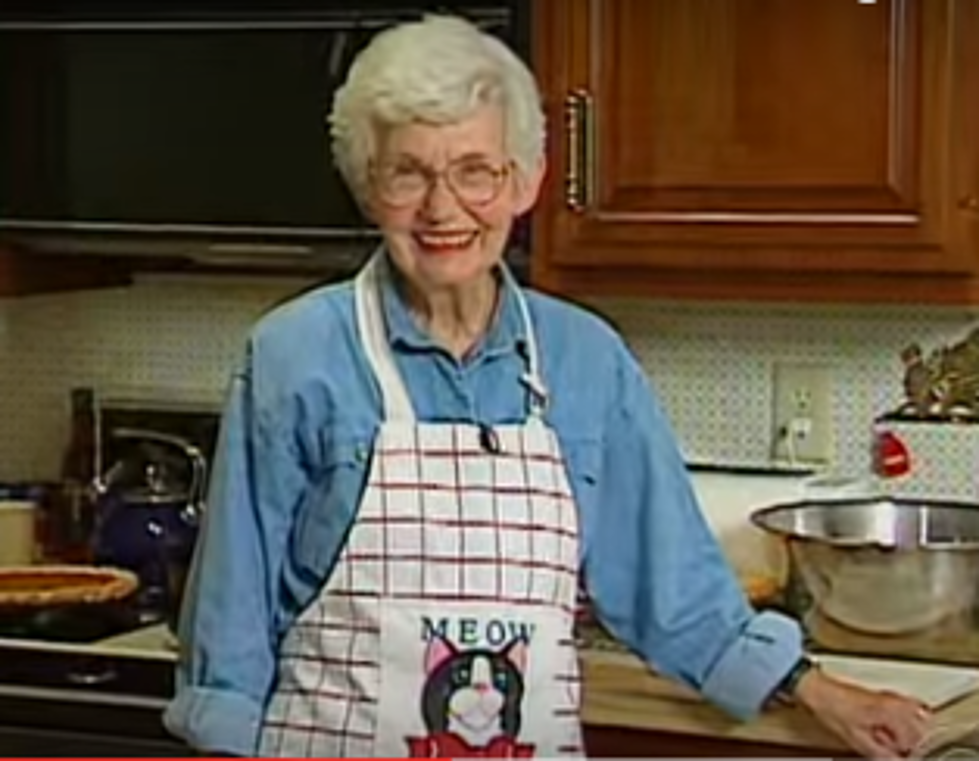 David Letterman's Mom Dorothy Has Died
Andrew Lynch via YouTube
David Letterman's mom, Dorothy Mengering, has died. She was 95 years old.
She was pretty much a star thanks to her famous son. Dave put her on "The Late Show" during the 1994 Winter Olympics in Norway. She would cover the next two winter games.
He would also put her on for holidays like Thanksgiving and Mother's Day.
One of the most popular bits she did on the show was "Guess Mom's Pies", where Dave had to pick which pie she made.
In 1996, she even published a cookbook called "Home Cookin' with Dave's Mom".
Sadly, her death came one day before David's birthday. He turns 70 today.
Below is a montage Dave ran back in 2015 of his mom's appearance on the show.