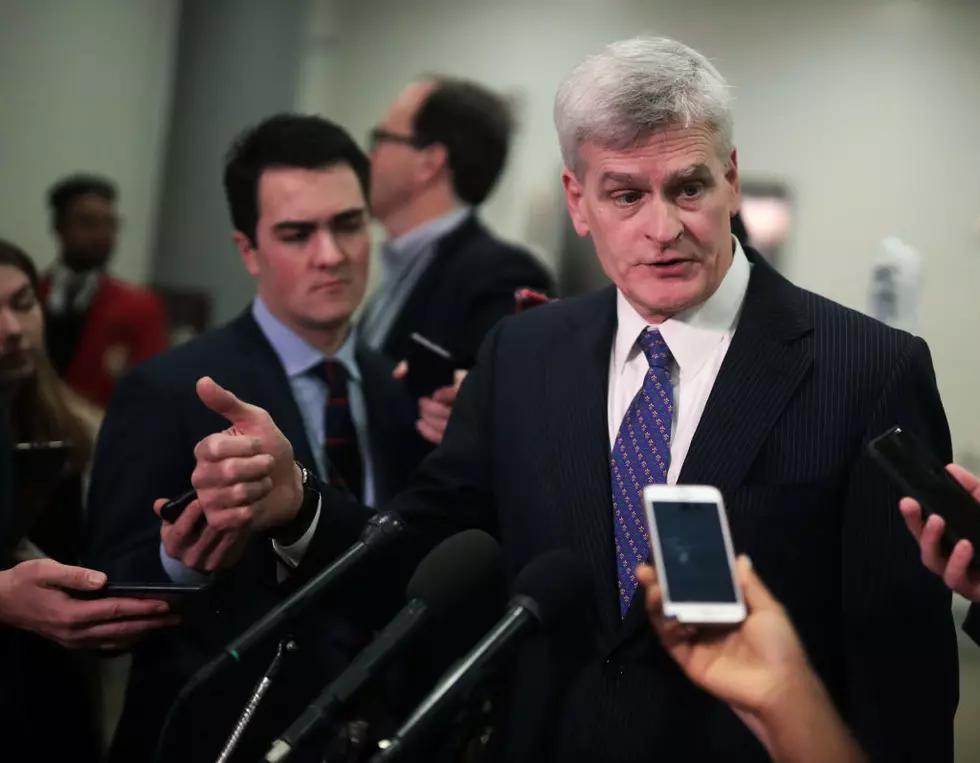 Despite GOP Outcry, Cassidy 'At Peace' with Impeachment Vote
Mark Wilson/Getty Images
BATON ROUGE, La. (AP) — U.S. Sen. Bill Cassidy described himself as "at peace" with his vote to convict Donald Trump at his impeachment trial and dismissed the scorching GOP backlash he's received.
"I am such at peace with that vote," said Sen. Cassidy to media members on a conference call. "I say that knowing that I'm getting criticized. But I took an oath, so I feel good about that despite the people objecting. If you take such an oath, you are supposed to fulfill that oath no matter the consequences."
Louisiana's senior Republican senator said Wednesday that he doesn't believe the criticism represents the feelings of many of his party's voters. He said the censure he received from the leadership of the state Republican Party represented "a small group of people," not the "broader Republican Party."
"I have received comments from folks who are Republicans who object to the vote. I've received comments from a heck of a lot of folks who agree with me, or if they don't agree with me they respect the kind of thought process that went into it."
Cassidy joined six other Senate Republicans in voting with Democrats on Feb. 13 to convict Trump of inciting the Jan. 6 riot at the U.S. Capitol in an impeachment trial that saw the former president acquitted.
(Story written by MELINDA DESLATTE/AP and Taylor Sharp/Louisiana Radio Network)