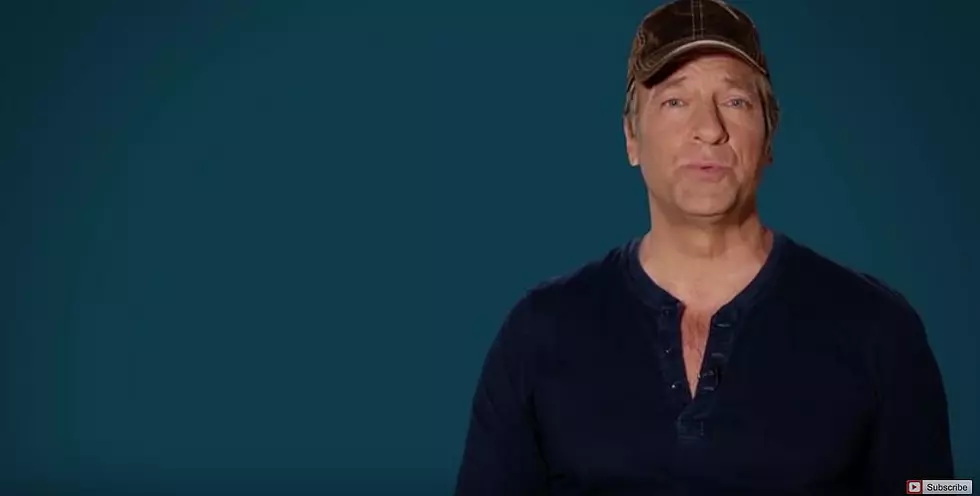 'Dirty Jobs' Host Mike Rowe Tells Grads 'Never Follow Your Passion' In What Could Be The Best Advice Ever [Video]
YouTube via PragerU
Mike Rowe from "Dirty Jobs" has always fascinated me. He seems to be an amazingly wise and insightful human being, but never comes across as in-genuine or self absorbed when dispensing advice. Did you know he also has a background in theater? Rowe recently recorded this video for the graduates of PragerU.com and told them to "never follow your passion". Wait, what? How can that be good advice?
In the video below, Rowe explains that, sure, you can follow your passion but it "doesn't mean you won't suck at it".
When people follow their passion, they miss out on all kinds of opportunities they didn't even know existed
Rowe says that being a part of "Dirty Jobs" he met many people who followed opportunity instead of passion, and they prospered as a result.
He's not saying to ditch your passion, but to bring it with you while following opportunity.
Don't think he's offering good advice? Think about what I've always called the "American Idol Syndrome". Year after we saw thousands of contestants on the show with no vocal ability at all. There was no possible chance existing in any universe that some of these folks would ever have a professional singing career. Yet, they blindly followed their passion and dreams to pursue something that will never happen, all the while probably passing up great, fruitful opportunities that would have been very beneficial to them.
Like my Dad used to say, "Just because you want to doesn't mean you should".
This is one of the best chunks of advice I think I've ever heard.