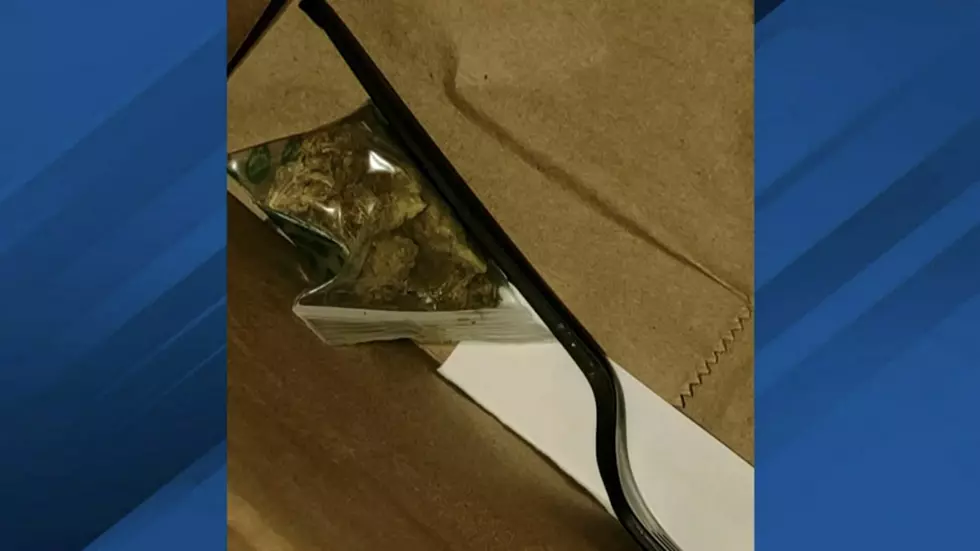 DoorDash Customer Contacts Police, Submits Complaint after Receiving Baggie of Marijuana in Delivery
Facebook via WAFB Channel 9
A DoorDash customer in Ohio reportedly recently received his delivery with a side dish inside of the bag that he did not order. Much to his surprise, a small bag of marijuana accompanied a fork at the bottom of one man's delivery bag.
Getting your food delivered to your doorstep is a luxurious convenience that does not always go as planned. Sometimes the food is cold, sometimes an item is missing, and of course - those extra taxes and delivery fees add up quickly.
But for one man in Ohio, he got more in a recent DoorDash delivery than he ever expected.
DoorDash Customer Receives Baggie of Marijuana in Delivery
Reports say that inside of the DoorDash delivery bag, the man found a fork and a bag or marijuana. "I was scared at first, but then again, I wasn't very surprised", the man reportedly said in an interview.
Apparently, the DoorDash driver returned to the residence and asked the man for the bag back. The driver reportedly explained that he would refund the customer in order to get the bag back, saying that there was medicine for his friend inside.
The customer reportedly denied the driver's request and subsequently contacted the police and also submitted a complaint to DoorDash.
See the response that the customer got back from DoorDash below.
In the response, the representative of the food delivery company explained that the employee would no longer be delivering food for DoorDash.
In an interview, the customer reportedly said, "I'm a healthcare worker and see how this affects people daily. I even had a close friend's nephew pass away due to smoking some marijuana laced by fentanyl".
See the full report from WAFB Channel 9 on Facebook below.
WAITR Top 10 Food Orders in Louisiana on Super Bowl Sunday 2021