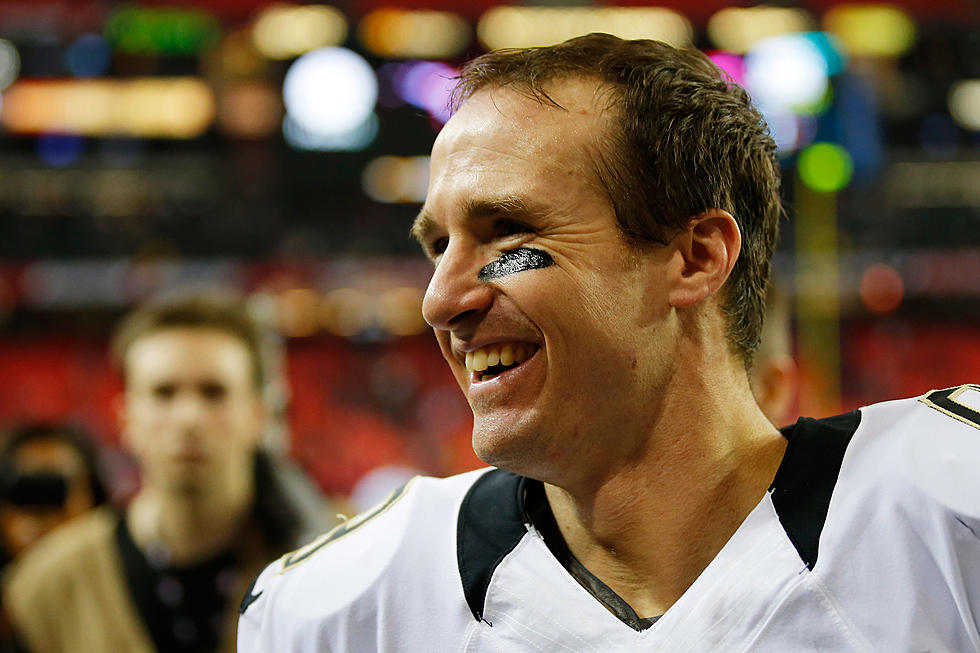 Drew Brees To Appear On 'Undercover Boss' With Walk-On's
Photo by Kevin C. Cox/Getty Images
Saints quarterback Drew Brees will take off his football uniform and trade it in for another uniform.  He will dawn a Walk-On's uniform for the show Undercover Boss.
Brees who the co-owner of the Walk-on's franchise with CEO and founder Brandon Landry.  Both will be featured on the CBS show in the premier.
Brees will be disguised with long-hair and a beard and go by the name "Chris" and be working at the restaurants as a bus boy and dishwasher.
CEO Brandon Landry will be wearing glasses and a beard and be working as Walk-On's kitchen manager.
The Drew Brees episode will air on CBS on Wednesday, January 8th, 2020 at 7 p.m.