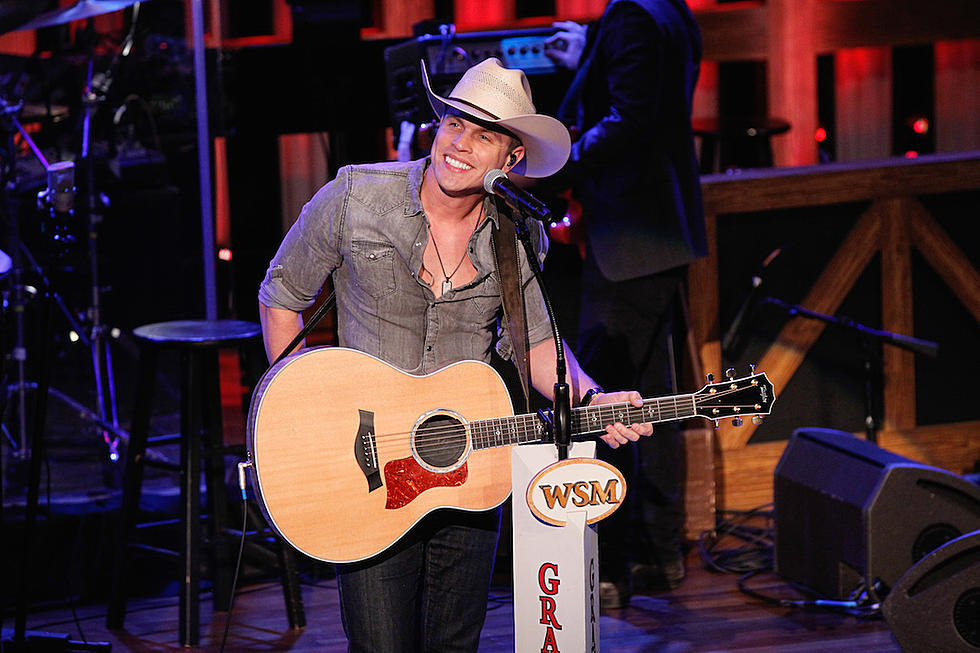 Dustin Lynch Celebrates One Year as an Opry Member: 'It's the Top of the Mountain'
Terry Wyatt, Getty Images
Last Wednesday (Sept. 11), Dustin Lynch was at the Grand Ole Opry, closing out a night of performances when he noticed a man standing in the wings. It was fellow Opry member Randy Travis, and Lynch was stunned.
"There he was, on stage just watching and clapping," Lynch recalls during an interview with Taste of Country. "It's like, wow, how did we get here?"
"Just being a Grand Ole Opry member is awesome," he says. "It's an accolade. It's the top of the mountain for me. I guess the (Country Music) Hall of Fame is up there for me like that. Entertainer of the Year is up there for me like that."
Lynch pauses for a second, and then continues.
"I'll take the Opry over a goofy awards show nomination that I have never received any day of the week," he says quickly. "Though I do want those nominations and I will continue to work for them, being a member of the Opry is an accolade that's a dream come true. I still can't believe it happened so early on in my career. For me and the boys in the band, it means that we will get to enjoy this that much longer in life."
Lynch will return to the beloved Opry stage on Sept. 24, performing alongside Craig Morgan and Sawyer Brown.
"It doesn't feel like real life … every time I walk in there," Lynch says. "I have so much respect for that place."
You Won't Believe These Stars Aren't Grand Ole Opry Members
 It's Magic: See Pictures of the Opry Through the Years