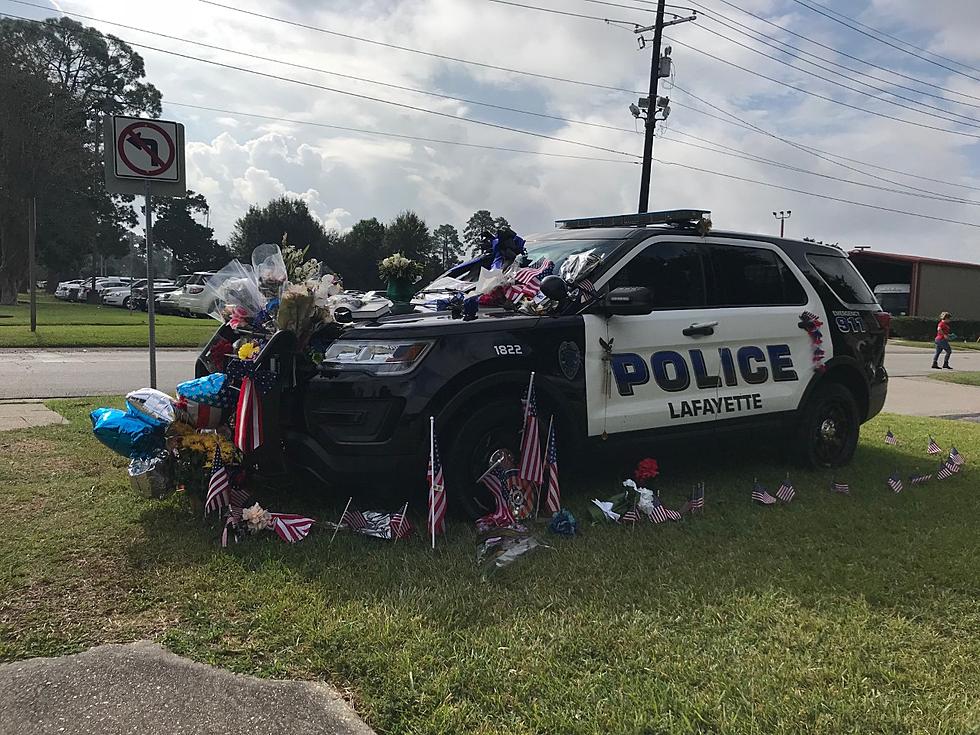 Fallen Acadiana Officers To Be Honored at Police Memorial Thursday
The Lafayette Police Department along with other area law enforcement agencies invite the public to this year's police memorial in Lafayette. The annual event will honor Acadiana law enforcement officials who have died in the line of duty dating back to 1926. The service at St. Barnabas Episcopal Church (address) begins at 6:00pm tomorrow, Thursday, May 18. There will be a reception to follow. It's just one of several events to mark National Police Week.
This year's memorial will be the first since Judith Estorge was chosen by Lafayette Mayor-President Josh Guillory to lead the Lafayette Police Department. This annual memorial is something that has been close to Estorge's heart for many years. She has served as an organizer throughout her time with the department.
In 2018, Corporal Michael Middlebrook was remembered after he was killed in an ambush attack in October of 2017. This event serves as a way to honor his sacrifice and contributions to the police department. After his death, Lafayette Parish Schools also honored with by renaming Plantation Elementary on Kaliste Saloom Road in Lafayette to Middlebrook Elementary.
National Police Week was established by President John F. Kennedy in 1962.
In 1962, President John F. Kennedy issued the first proclamation for Peace Officers Memorial Day and National Police Week to remember and honor law enforcement officers for their service and sacrifices. Peace Officers Memorial Day, May 15, honors law enforcement officers killed or disabled in the line of duty.
To help mark National Police Week, Businesses and citizens are encouraged to fly the American Flag at half-staff each year on , May 15th.
Lafayette Traffic Situations That Make Drivers Faché Faché (Mad Mad!)