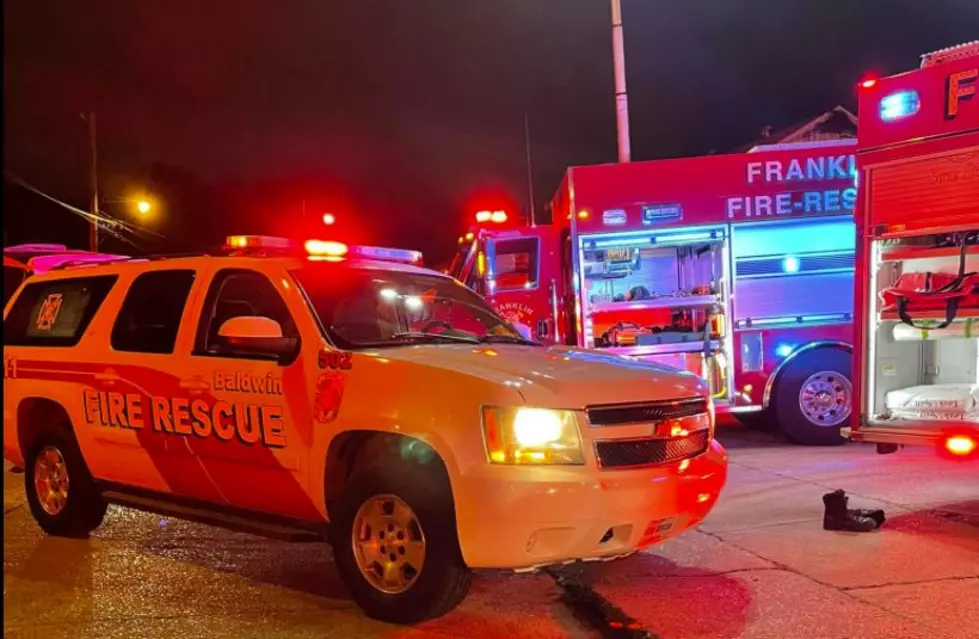 Fire Extinguished at Franklin Police Department
Franklin PD via Facebook KATC
Members of the Franklin Louisiana Police Department are used to working with other agencies in handling emergency situations in and around their community. However, last night it was Franklin PD's turn to be the recipient of some fast first responder actions.
According to the Franklin Police Department spokesman smoke was detected in a room at police headquarters that was used mainly as a file storage area. Members of the Franklin PD sprung into action attempting to extinguish the blaze. Meanwhile, Franklin fire crews were alerted and they arrived on the scene shortly after smoke was first detected around 7 pm.
No one was injured in the blaze and fire crews from Franklin as well members of the fire departments that serve Centerville, Baldwin, and Patterson also chimed in for the assist. The blaze in the file room was extinguished quickly however, there has not been a damage assessment released.
The cause of the fire is under investigation and there were no injuries reported. It's good to see that teamwork is alive and well among the first responders that serve Franklin and the surrounding communities.
Speaking of communities, some Louisiana towns aren't known for great police and fire departments like Franklin is. They are known for some unfortunate monikers that you might find a little on the funny side.
Not-So-Nice Nicknames for 10 Louisiana Towns