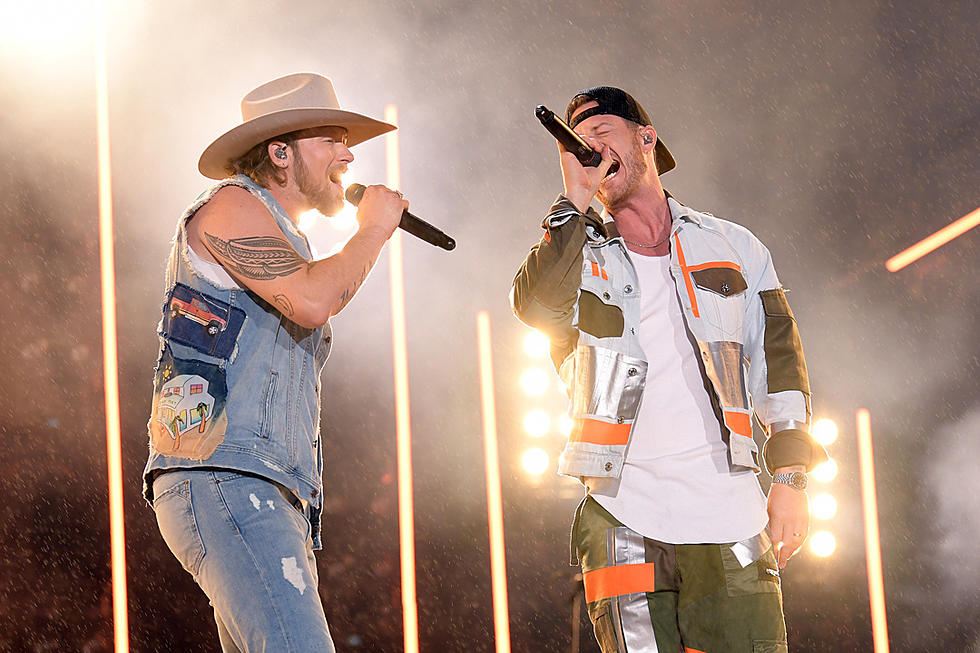 Florida Georgia Line Leads the Ultimate Country Music Singalong in Chicago
Jason Kempin, Getty Images
Something special happened at the Florida Georgia Line concert in Chicago on Friday night (Aug. 9). You could just feel it. In fact, everyone could feel it.
"What in the world Chicago?" the duo of Tyler Hubbard ad Brian Kelley posted on their Instagram page on Saturday (Aug. 10) following their Chicago tour stop as part of the duo's Can't Say I Ain't Country Tour.
"We gotta put last night in our TOP 5 for loudest crowds. Y'all were on another level. Still ridin that high from last night."
Even openers Dan + Shay had to weigh in on the stirring night, calling it 'pure madness.'
And yes, there were plenty of points of pure madness that occurred, thanks to an audience that seemed all in from the moment that opener Hardy took the stage until the moment FGL made their final exit. From "Up Down" alongside opener Morgan Wallen to "Get Your Shine On" with thousands of lights up in the air, Florida Georgia Line spent the night delivering their signature party of hits that fans have become accustomed to through the years.
But on this night, something just felt different.
Take for example the point during the show when all of a sudden, fans found themselves in a revival of sorts, as the sold-out audience put their phones in their pockets and put their collective hands in the air and had a moment that can only be described as a religious experience during "H.O.L.Y."
It was powerful and reflective, and it proved that Florida Georgia Line have established a catalog of important and touching music that is far from from the trucks and tailgates that they began their career on.
They have grown up before our very eyes.
"We dedicate this one to you guys," Hubbard said, flashing the camera that signature grin that fans have come to love before tearing into a goosebump-inducing version of "Dirt."
There was also the moment of the show that had quite a few fans in tears as they witnessed a Marine Corps veteran receive a brand new all-terrain tracked wheelchair as part of FGL's partnership with nonprofit organization the Independence Fund.
There were also the moments Hubbard reminded the visibly touched audience that he is due to be a daddy again.
"To be honest, this one works really well. It worked twice for me," he added with a laugh. "We could have the baby tonight. Here's to hoping we can get this baby to come on a Sunday or Monday."
And while Hubbard and Kelley ended the show with the now-expected encore, you could almost feel that the two of them instinctively knew that this show ended up being a show like no other.
"I don't want this night to end," Hubbard gushed before delivering the show-ending song "This is How We Roll."
"You guys have been amazing. This is a night we will never forget."
May We Suggest Some of These Great Baby Names?