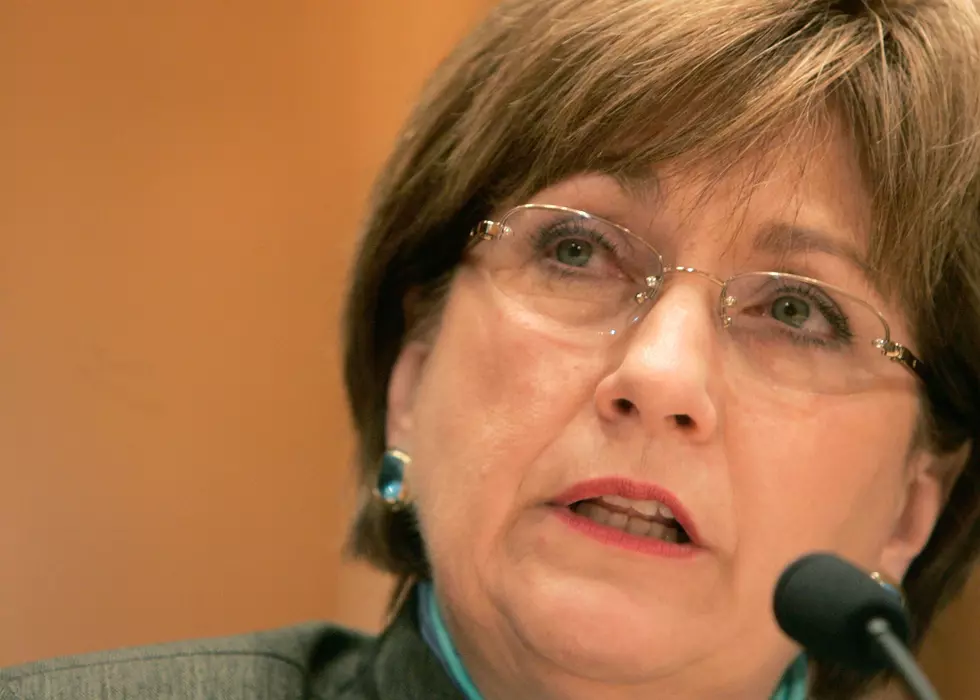 Former Governor Kathleen Blanco Says There's 'No Escape' From Her Cancer
Mark Wilson, Getty Images
Former Louisiana Governor Kathleen Blanco has been battling cancer for a few years now and in a recent speech, revealed that there is "no escape" from her illness.
Blanco was honored on Wednesday by the Council for a Better Louisiana and her speech felt more like a public farewell speech.
"The cancer has metastasized and spread throughout my body," said Blanco. "There is no cure."
Blanco appeared strong and her attitude was upbeat, however, she stated that "there is no escape. The monster is not far down the road."
The former governor announced a year ago that she was suffering from ocular melanoma, which was first diagnosed in 2011 and reappeared in October 2017 during a routine checkup in Memphis.
On Wednesday, she was presented with the Council for a Better Louisiana's Robert B. Hamm Award for Distinguished Service at CABL's annual meeting at L'Auberge Casino and Hotel in Baton Rouge. Twice during her speech she received standing ovations.
A former educator, Blanco said Louisiana can only move forward by investing in education.
"Education is the mortal enemy of poverty," she said while praising Gov. John Bel Edwards' commitment to secure teacher pay raises from the Legislature next year.
Blanco asked the audience for prayers and she would return them.
Always pray for miracles. And we are doing just that for our former governor.