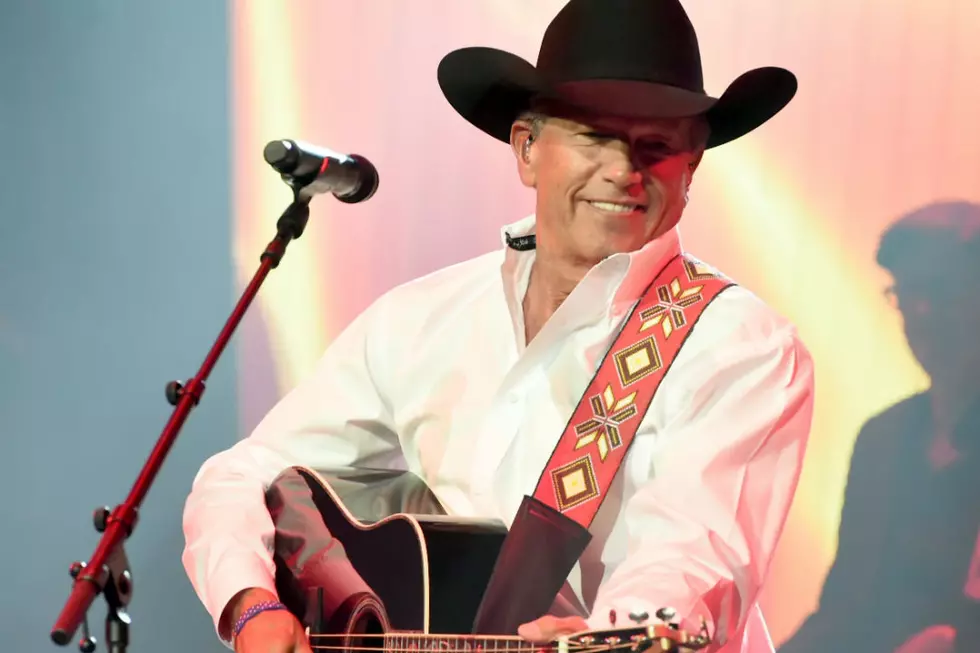 The Boot News Roundup: George Strait Books Historic Fort Worth Show + More
Rick Diamond, Getty Images
Welcome to The Boot's News Roundup, a morning rundown of the news country music fans need to know. Read on to learn more about the latest goings-on in the country, Americana, bluegrass and folk genres.
George Strait is set to return to Fort Worth for his first show in the Texas city in 37 years on Nov. 22, 2019. According to local news station WFAA, Strait will perform the first show at Fort Worth's brand-new Dickies Arena, a 14,000-seat venue that will offer a decidedly more intimate experience than Strait's previous stadium sellouts. In celebration of the long-awaited show, a limited number of fans will be able to score tickets for just $19.82, a reference to the year that Strait last played in the city. Tickets for Strait's return to Fort Worth go on sale Dec. 7. Asleep at the Wheel will open up the show.
File under "well, this is awesome": The Newport Folk Festival has announced that it will team up with every artist on the bill in 2019 to donate to music education causes. "It has become clear that the increasing burden to sustain music education in America is falling squarely on communities like ours," Newport Folk Fest producer Jay Sweet writes on Instagram. "Yes, it's going to be a challenge, but together we're confident we can make a difference, because that's what families do for each other." Tickets for next year's fest are on sale now.
Elizabeth Cook and Foo Fighters guitarist (and Americana solo artist) Chris Shiflett are headed out on tour together. According to Rolling Stone, the writing partners will embark on a 13-city acoustic tour that will kick off in Seattle, Wash., on Feb. 6. Cook and Shiflett, joined by Kendell Marvel, will also make stops in San Francisco, Calif.; Los Angeles, Calif.; and Atlanta, Ga., before concluding their trek in Nashville on March 3 at the Basement East.
The Grand Ole Opry has established a brand-new program aimed at bolstering the careers of up-and-coming country artists. Called Opry NextStage, the collaboration will offer "strategic marketing support, short-form documentary-style storytelling created by Opry Entertainment's content team and, of course, live performances," according to Billboard. The four artists chosen to participate in the inaugural year-long program are Tegan Marie, Riley Green, Tenille Townes and Travis Denning. Each artist will perform at the Grand Ole Opry in December — Townes on Dec. 7, Marie on Dec. 8, Green on Dec. 11 and Denning on Dec. 15 — with more shows slated for 2019.