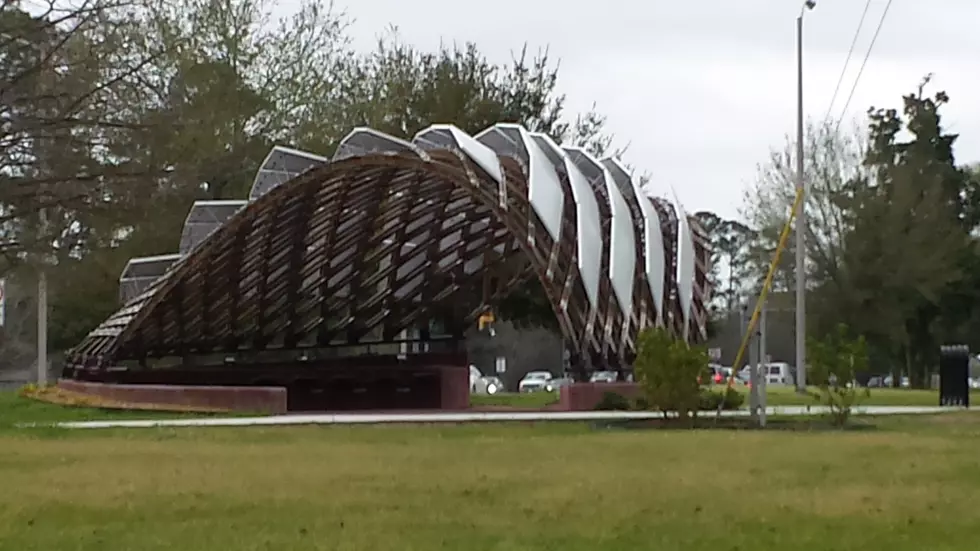 Have You Passed This In Lafayette And Asked 'What Is That?' [Pics]
Dave Steel
Last year, I noticed people building something on the corner of Camellia and Academy Road in Lafayette. I had no idea what it was for quite a while, until I finally pulled over to check it out.
At first, I thought it was going to be some kind of amphitheater, but it just didn't seem big enough for that. The folks over at faceacadiana.com just did a story on the structure, explaining originally it was built as the "Camellia Gridshell".
After the horrible Grand Theater shooting, the name was changed to the "Lafayette Strong Pavilion". What you'll notice about the structure is that it's constructed of pretty small, thin pieces of wood and metal. The structure represents the idea that individually, these pieces are weak but together can be very strong.
The Lafayette Strong Pavilion utilizes a gridshell structural system employing thin wood members in catenary double curves in compression. It is a very efficient, lightweight system, which can span large distances.
Faceacadiana.com explains the "Lafayette Strong Pavilion" is part of the forthcoming Camellia Art Park that will start at Johnston St. and continue down Camellia Blvd. Walkers, joggers and bike riders will get to enjoy art pieces along their route.